Submitted by

Bill

on Thu, 09/28/2017 - 16:20
Miami-based Carnival Corporation & PLC, the world's largest leisure travel company and parents to numerous cruise lines announced that they'll be deploying new connectivity to their ships which will be enabled by SES Networks.
The service – delivered in connections with SES networks – will use geostationary earth orbit and medium-earth orbit constellations, managed services, and shipboard technologies to deliver reliable and high-speed connections at sea. By combining multiple sources of bandwidth, over different bands and different satellite systems, connected to an "unprecedented volume" of shipboard access points, the aim is to deliver guests what they want when they want it, regardless of other conditions, such as inclement weather.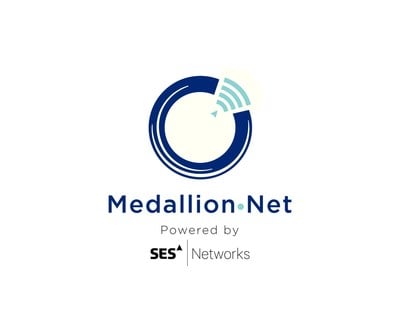 It promises to advance Carnival's O·C·E·A·N Experience Platform, including the Ocean Medallions we've discussed in the past.
"Staying connected is inextricably linked to our daily life experiences and that now extends to the vacation experience, even when sailing in the middle of the sea," said John Padgett, chief experience and innovation officer for Carnival Corporation. "MedallionNet will set the new standard for Wi-Fi service at sea and we look forward to rolling it out to our guests. Our top priority is doing everything we can to exceed guest expectations, and by listening closely to our guests, we know Wi-Fi connectivity is important to many of our guests. For guests who want to disconnect, they are free to do so. But for those who want to stay connected, MedallionNet will make it easy for them – and that includes being able to easily send photos, videos and messages letting everyone know they are having a fabulous vacation."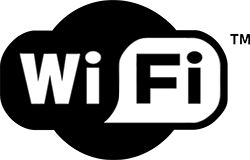 "SES Networks is privileged to be associated with Carnival Corporation's Global Experience and Innovation team and to be powering MedallionNet," said Steve Collar, CEO of SES Networks. "We share Carnival Corporation's passionate focus on connecting people, places and cultures around the world with amazing experiences. As the only company to offer a GEO and MEO constellation, unmatched in scale, performance and technological diversity, SES Networks is uniquely positioned to enable the highest performing Wi-Fi connectivity at sea as well as immersive media and gaming content."
More information about MedallionNet and specific cruise brand implementation will be announced later in the year.
Billy's Take
While we're conflicted, as staying connected at sea is a double-edged sword, Carnival will have to work hard to meet or beat the experiences offered by Voom, Royal Caribbean's internet service. Ultimately the industry and guests know that the standards and expectations of connectivity at sea will only grow over the coming years – and is likely to become a requirement more than a perk before too long.
For the cruise industry however there are implications reaching far beyond guests' satisfaction with being able to tease their non-vacationing friends and family. Guests love sharing vacation photos, and getting all of that out to Instagram, Twitter, Facebook, etc is some of the best free advertising lines could imagine – which is probably one of the reasons we've seen some lines offering "Social Only" plans on the cheap.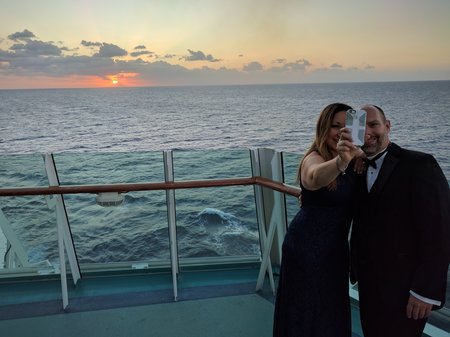 Further, the Ocean Medallion program is dependent on knowing as much about the guests and their preferences as possible, relaying that information to shore side tour operators, corporate offices, etc.
What remains to be seen is how quickly performance and price point will be consistently satisfying across Holland America, Carnival, Princess, and the rest of Carnival Corp & PLC's lines. We've seen NCL roll out new pricing and technology - but ship specific, and Royal Caribbean's Voom experience varies by ship as well. One thing is for sure however, passengers on all lines will be expecting more and more connectivity while cruise lines find new ways to add value and revenue from the science of data flying through the air.
How much of a difference-maker is fast onboard internet access to you? Need more information about staying connected at sea? Let us know in the comments below, or reach out on Twitter or Facebook.