Author: Bill January 12, 2019, Updated: September 1, 2021
Frequent visitors to the site and listeners to the CruiseHabit Podcast probably noticed that had a lot to say about Celebrity Edge when we sailed on her for a three night preview voyage in early December of 2018.  This Sunday, January 13, 2019 we're back on board, and this time we're spending a full seven nights taking in everything that this unique ship has to offer. Briefly, we'll review our plans for our second Celebrity Edge cruise.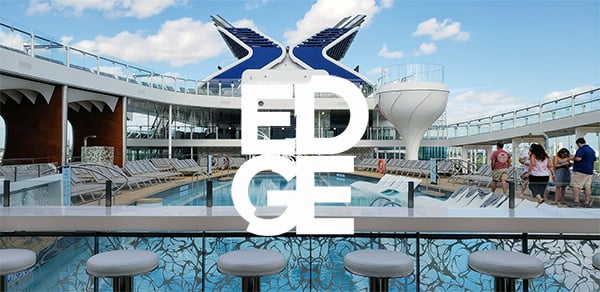 Why Edge again?
This is actually the first Celebrity Edge sailing we booked (and only her sixth seven night sailing).  Shortly after releasing her first itineraries, Celebrity announced that Edge would be ready a bit earlier than expected, which is when we booked our December 6th sailing.  This longer voyage gives us a better opportunity to experience the variety of entertainment and cuisine that this innovative ship has to offer.  Further, while we didn't experience any significant hiccups on our first sailing, it's probably safe to say that the hard working crew has smoothed out the operation all the more at this point.
Where to?
We're leaving from Port Everglades (Ft Lauderdale) and will be visiting San Juan, Tortola, and Sint Maarten.  On our recent MSC Seaside cruise we got to visit both Sint Maarten and San Juan, so while we'll be enjoying those ports, it's Tortola we're most excited about.  As far as plans, our call to San Juan is late, arriving at 3:00pm, so it will be interesting to see the city as it gets dark.  There is a chocolate shop we're keen to visit again in Sint Maarten, and we may just enjoy the area near the port.  In Tortola we're still working out plans, but expect to visit either Jost Van Dyke, Virgin Gorda, and possible other spots.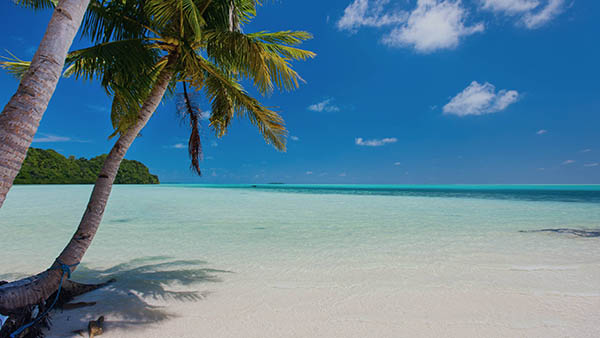 Our Stateroom
We'll once again be enjoying an Infinite Verandah stateroom, which we enjoyed a lot on our last sailing.  Last time we were on deck eight, and this time we're on deck seven and on the same side in a similar area of the ship.  I got many questions about exactly how these staterooms work, so you can check out a video below.  Be sure to subscribe to our YouTube channel for other videos, too.
What We're Looking Forward To
Other than being on a great cruise?  We've not yet done any specialty dining on Edge, so that will certainly be on the list.  Ric got to enjoy Le Petit Chef and Friends in Le Grande Bistro and he dined in Eden, a venue we discuss at length on episode 11 of the CruiseHabit Podcast - while we may hit these venues, we look forward to seeing what else we can eat and experience.  Of course, our favorite place to relax with a drink was Eden, so you can expect much of our time to be spent there.  Another highlight of the last trip was the entertainment in the main theater, which was spectacular - but only offered three shows on such a short sailing.  We may revisit some of the shows we already saw, but we'll definitely catch those that we've not yet seen.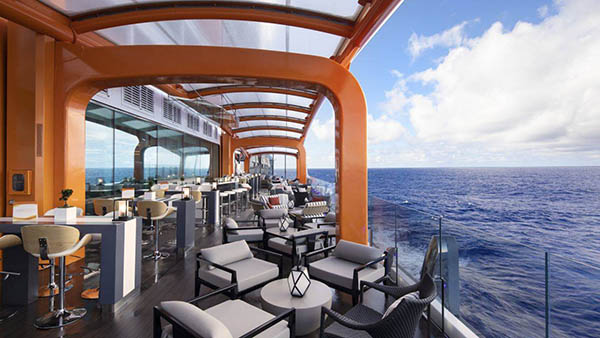 How to Follow Along
Last month on Edge we wrote a blog post recapping each day, and we love updating you all and keeping a log of our travels.  Since we just did this on Edge though, we may try something a bit different.  We'll be posting frequent updates and doing live videos broadcasts on Twitter, Facebook, Instagram, and YouTube.  Follow along there not just for videos, but for photos and other highlights - and feel free to post questions as well!  The interactive element of sharing our trip in this way is exciting, and something we hope you enjoy as well.  This doesn't mean we won't be posting on the site though, so stay tuned to CruiseHabit.com to see what we have in store.