Submitted by

Bill

on Mon, 01/15/2018 - 16:11
Recently, Celebrity Cruises recently announced that the much-anticipated Celebrity Edge is ahead of schedule and will begin sailing earlier than expected. While this is generally great news, there are some who may be less than thrilled, and this made us stop and wonder - what is a "maiden voyage?"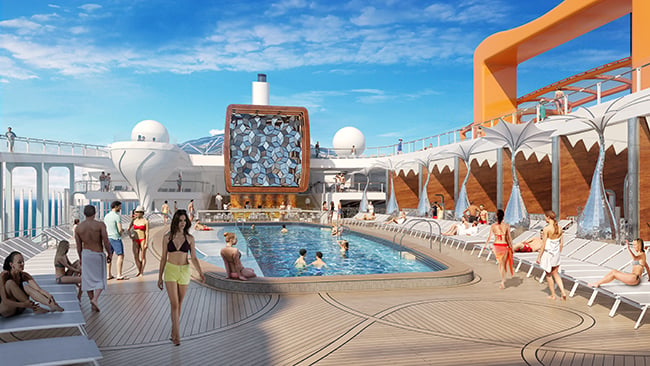 Edge's Maiden Voyage Plans
In June of 2017 we shared that Celebrity Edge's maiden voyage would be December 16, 2018 out of her home port of Port Everglades in Ft Lauderdale, FL. She'll still be sailing that voyage, which is a seven night Eastern Caribbean sailing to San Juan, Tortola, and St Maarten. The early completion however means that her first sailing (sort of, we'll get to that...) is now November 21st, 2018.
"Thanks to the amazing work of the STX France shipyard team, the industry-changing Celebrity Edge is now scheduled to arrive much earlier than anticipated, which gave us the opportunity to offer not one, but two maiden voyages," said Lisa Lutoff-Perlo, President and CEO, Celebrity Cruises. "Both of these maiden voyages, plus the taste of luxury preview sailings, will have all of the festivities one would expect from the launch of such a revolutionary new ship, and now even more guests will have the chance to experience these one-of-a-kind inaugural sailings."
What will Celebrity Edge be doing with that extra time? Celebrity has added four sailings, three nights each, departing Fort Lauderdale on November 21, November 24, December 3, and December 6. These sailings are a great way to try out the latest and greatest from Celebrity without committing to a full seven night sailing. Want a new opportunity for a full seven night sailing? In addition to the three-nighters, they've added an Western Caribbean seven night sailing out of Ft Lauderdale on December 9, 2018, heading to Key West, Cozumel, Costa Maya, and Grand Cayman.
Who Might Not Love This?
Passengers with their heart set on sailing Edge's Maiden Voyage might not love this change, as they were booked on what they thought was the first sailing on December 16th, but that's now scheduled to be the sixth cruise for the new ship. In these type of circumstances though, cruise lines generally give booked guests first crack at changing to a new and earlier sailing. It brings up a good point though, and something I can't stress enough: They can be fun, but don't get your heart set on maiden voyages. Why? Well, to start, let's take a cue from The Bard and ask, "what's in a name?"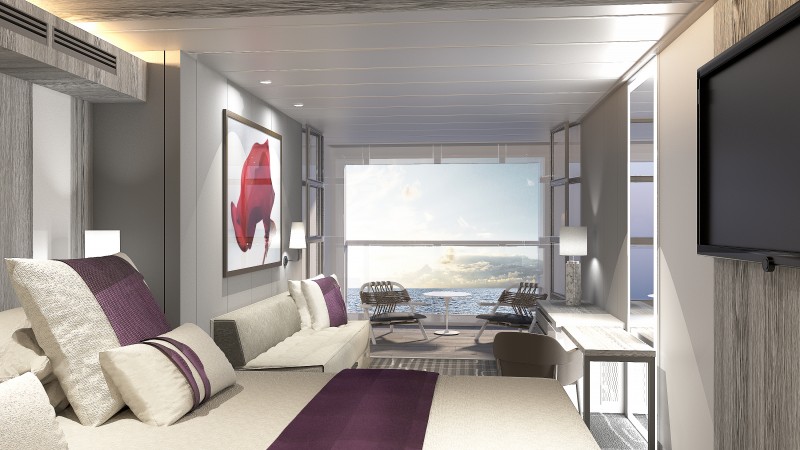 A Sailing By Any Other Name
Often you'll hear two words used about new builds and many of us don't think about what they mean: maiden and inaugural. What's the difference? A maiden voyage generally refers to a first or the first. A ship leaving port with paying passengers for the first time is taking it's maiden voyage. If that voyage is say, from France to the US, then it's also its maiden transatlantic voyage. After that trip, perhaps it's going to St Lucia for its maiden Southern Caribbean voyage. The next sailing, if to Mexico, would be its maiden Western Caribbean voyage. Get the idea?
An inaugural voyage usually refers to the pomp and circumstance, the celebration of a new ship. For this reason, a ship based out of South Florida may have a maiden voyage from Europe (where most US-based cruise lines have their ships built), and then an inaugural voyage out of South Florida. In fact, her first voyage out of South Florida might not be her inaugural, as there might be some sailings for the media, travel agents, etc first.
To add to this word soup of sailings, often you'll hear about an inaugural season - which could be the first season a ship sails the Caribbean, or the first year a ship sails in general.
Better to Miss a Maiden Voyage than "Miss the Boat"
Yes, we know, it's a ship. While Celebrity Edge has seen some changes to her maiden voyage, this is a great reason. It's not uncommon at all for maiden voyages to be rescheduled because of delays. Rome wasn't built in a day, and neither is a 100k+ gross ton ship. AIDAprima, Oceania Riviera, and Disney Magic are just a few ships which saw delays resulting in the cancellation and changing of sailings, and many unhappy would-be guests, who we're sure cruise lines worked hard to please. Sometimes the challenges are mechanical, other times they're related to weather, and in the case of the Riviera, a strike at the shipyard caused delays.
Whatever the cause of delays, this is the other big reason we caution people about booking a maiden voyage. It's not that we wouldn't do it ourselves, it's just important to keep in mind that things happen, and no matter how angry a guest gets, it won't get the ship completed at a different time. It's also possible that maiden voyages may offer guests a sparkling new ship with some things still being worked on, like we saw with the Harmony of the Seas when she sailed in Europe with some construction being done before crossing the Atlantic in a more finished state.
Wrapping it Up
With any ship-building project, nevermind one as complex and innovative as Edge, an early completion is really impressive. We get very excited about these things, and we hope you do too, but it's no secret that the more a cruise line can use the words "inaugural" and "maiden" the more excitement and urgency there will be about booking those sailings and the more shirts and other onboard merchandise that will be sold. Because we want to prove that we're not bitter about the name game that is in play with new ships, you'll find CruiseHabit on a couple of these sailings, and certainly buying up a few "Celebrity Edge Inaugural Season" t-shirts, bags, commemorative ping-pong balls, and anything else we can find.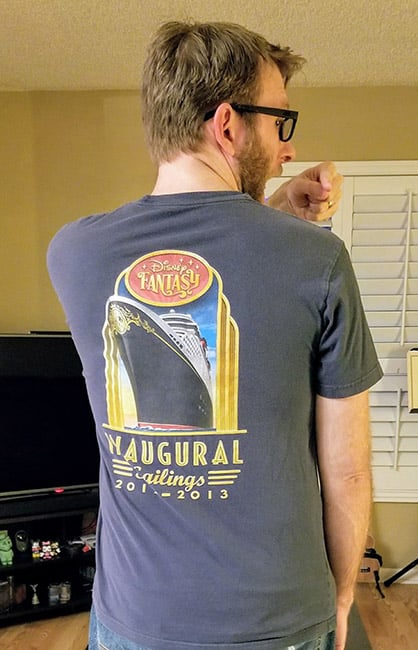 Check the gallery below for more inaugural swag, some of which wasn't available to the public.
Have you sailed on a ship's maiden voyage? Do you have one booked? Let us know in the comments below or reach out on Twitter or Facebook!