Submitted by

Bill

on Sun, 10/30/2016 - 20:25
With a great ship tour, a new Instagram account, and a three-ship sail-away it was a fun weekend. Let's take a look.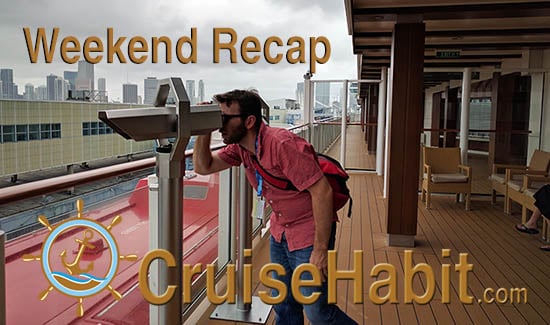 Saturday we enjoyed a great day as Norwegian's guests on the Norwegian Escape. Not having sailed on any of their Epic, Breakaway, or Getaway class ships it was an eye opening experience and we look forward to taking in more. Over the next week or two we'll be sharing a number of stories about our experiences, and you can already check out video, pictures, and my take on The District Brew House which I posted yesterday.
Sunday we headed out to Port Everglades and broadcasted live on Periscope as we watched three ships sail out while discussing cruising and getting splashed in the high winds. As the Summer cruising season has ended, we're seeing some ships in port that we haven't seen in many months. Below find some quick facts about the ships we saw today, and be sure to follow us on Periscope so you can catch us live next time:
Holland America Line's Niew Amsterdam (Signature Class)



Maiden Voyage: July 4th 2010
Cost of Build: $450M USD
Size: 87,000 Gross Tons, 935'x105', 11 Passenger Decks
Capacity: 2,106 Passengers, 929 Crew
Holland America Line's Zuiderdam (Vista Class)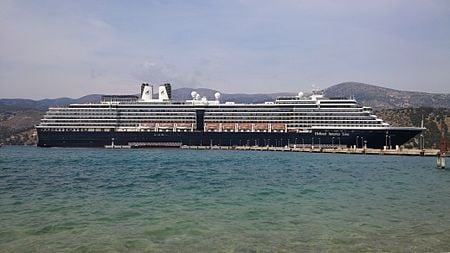 Maiden Voyage: December 14th 2002
Cost of Build: $400M USD
Size: 82,000 Gross Tons, 955'x105'
Capacity: 2,272 Passengers, 842 Crew
Factoid: Cunard's Queen Elizabeth is an enlarged version of this ship.
Royal Caribbean Line's Allure of The Seas (Oasis Class)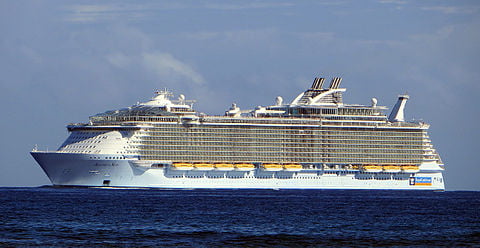 Maiden Voyage: December 1st 2010
Cost of Build: $1.2B USD
Size: 225,000 Gross Tons, 1187'x198', 16 Passenger Decks
Capacity: 6,300 Passengers, 2,400 Crew
Factoids: The Allure of The Seas is the world's second largest cruise ship and reaches 236' above the water line.
This Weekend's Sail Away Video
LIVE on #Periscope: Three cruise ships sailing from Port Everglades, FL today - https://t.co/uqxv4MWofe @periscopeTV https://t.co/ZJawsfLTcX

— CruiseHabit Bill (@CruiseHabit) October 30, 2016