Author: Bill
We recommend booking your cruise as far out as possible to get the best price (and ensure you'll get the cruise you want). If you are flexible however, and you don't have your heart set on a specific sailing, you can sometimes find some wild deals. This is one of those times.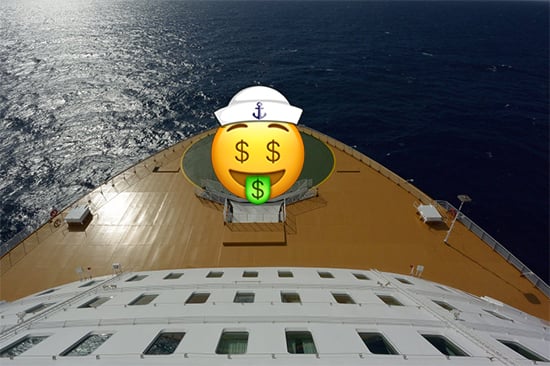 Don't Rely on These Type of Things
I can't emphasize this enough, but if you're reading this post and thinking, "so booking at the last minute saves money" then please understand that this isn't the case. Deals like this aren't common because most cruises fill up well in advance of sail dates. As ships fill up, prices climb. If you rely on these rare deals you'll likely not get to sail on the cruise you want, or you'll pay a lot more for the cruise (or at least, hotel and airfare associated with the cruise). Take Royal Caribbean Blog's advice on the best time to book, and take care of business as early as possible. These last minute deals however, are great for those who see a bargain and think, "I can take off with little notice and get to the port for cheap."
Use a Travel Agent
We harp on this a lot, and you can read all about the reasons we recommend using an agent. These last-minute sailings are no different. In fact, when inventory is moving slowly, that is when agents sometimes get additional incentives you can only get booking with them.
So Where Are These Deals?
All the disclaimers and such out of the way, below we've highlighted just a few of the bargains we found. The prices we've noted are the cheapest available (usually inside, though this isn't always the case). In some cases, a verandah or even suite may just be a little bit more, in some cases it's a decent step up. We're okay with inside staterooms, but to use, deciding if a balcony is worth it depends on a few factors.
Norwegian Sky – October 8, 2018 - $37 per person/per night
This four night sailing leaves from Miami and visits Great Stirrup Cay (NCL's private destination) and Havana, Cuba. The cool part? It overnights in Havana! Oh, and keeping the price low is the fact that this rate includes alcohol (as all sailing on NCL Sky do).

Norwegian Sun – September 23, 2018 - $33 per person/per night
Okay, so this sailing is actually in just a few days, but several of the subsequent sailings in October are also very competitively priced. This seven night cruise from Miami sails to Great Stirrup Cay, Havana, Cuba, Harvest Cay, Belize, and Costa Maya, Mexico. There are some additional incentives for past guest, certain stateroom categories, etc.
Majesty of the Seas – October 29, 2018 - $44 per person/per night
Royal Caribbean is getting a lot of attention for Symphony of the Seas, their newest ship, and Mariner of the Seas, which was recently redone (follow as CruiseHabit Ric live blogs on Mariner), but they have many other great ships. Majesty of the Seas is now sailing out of Tampa, and this sailing takes you on a five night cruise to Cozumel, Mexico and Costa Maya, Mexico. If you're looking for a very low-impact but fun cruise, this is a great choice.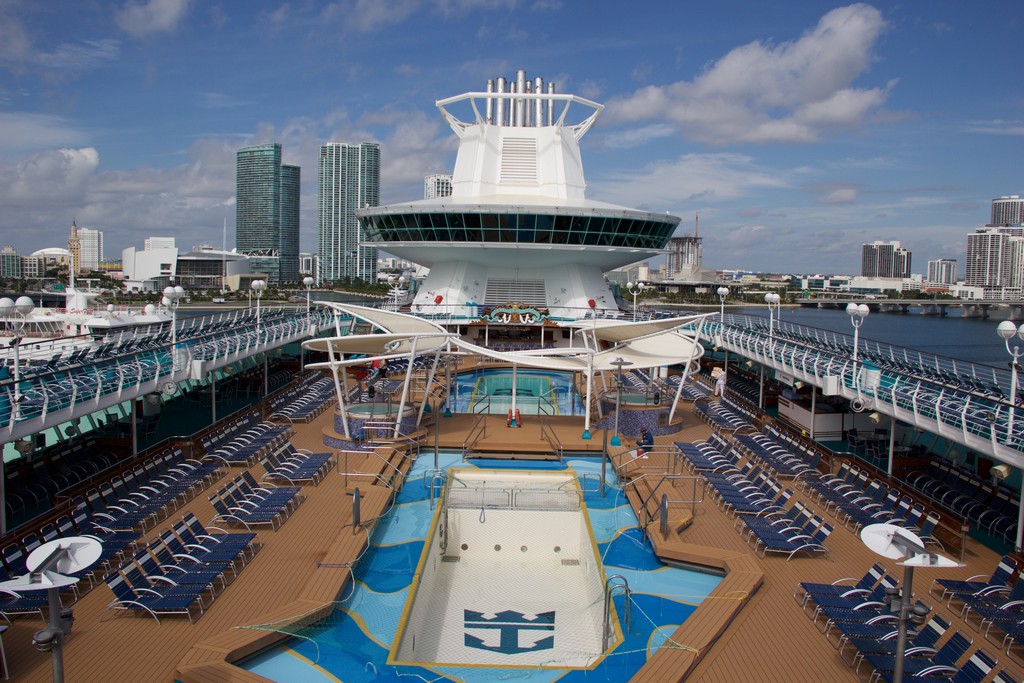 Majesty of the Seas – October 15, 2018 - $46 per person/per night
Similar to the previous sailing we highlighted, but this sailing stops in Key West, FL and Havana, Cuba. Key West is always a nice easy port to enjoy if you're not looking for a beach, and the addition of Cuba on this itinerary makes it even more appealing.
Celebrity Infinity – October 24 & 28 - $52 per person/per night
These sailings cost a few dollars more than the others, but in our opinion, if you're not looking for "high energy" activities (like rock walls and such) then Celebrity offers an experience that is a step above the contemporary lines. We like Celebrity for their preferable passenger:space and passenger:crew ratios, providing slightly better services and cuisine, while maintaining a very reasonable price point. These four night sailings are identical (pick your date) and leave from Miami, visiting Key West and Nassau.

Thinking about cruising to Cuba? Be sure to check out our Cruising Cuba series for all kinds of tips as we demystify cruising to this great destination.
Wrap Up
CruiseHabit don't sell cruises – so really this post was just to point out some good deals so that hopefully some of you can take an unexpected vacation in the next month or so. If you end up taking one of these cruises please let us know on Twitter or Facebook, share photos, and take us with you! We're currently shuffling our schedules and looking for quarters in the couch, so maybe you'll see us on one of these.