Author: bill December 8, 2020, Updated: December 18, 2020
Update: Several days after this story, multiple tests at healthcare facilities in Singapore confirmed that the guest did NOT have COVID-19.  The spirit of the points below remains, and ensuring that we measure the success of cruise lines' efforts to minimize spread of infections on board will be critical for a long time to come.
Today near Singapore, a case of COVID-19 was reported on Royal Caribbean's Quantum of the Seas, the first ship in the fleet to return to cruising since March.  The presence of this case though isn't necessarily indicative of a failure.  With advanced contact tracing and transmission measures in place, the coming days will demonstrate whether or not this exercise was actually a success in preventing spread, or an opportunity to update protocols.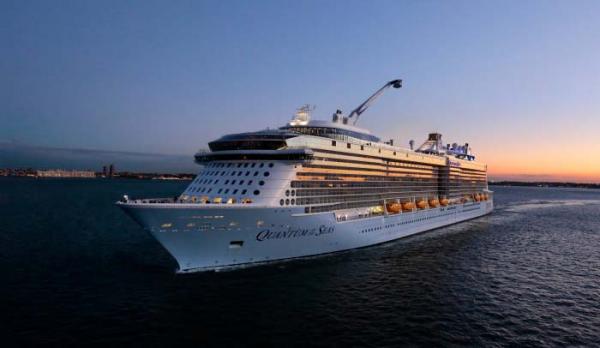 Cruises to Nowhere
This month, short "cruises to nowhere" started on Royal Caribbean's Quantum of the Seas.  The sailings leave from Singapore and only carry guests who reside in Singapore, as the island city-state has done a good job of minimizing community spread, resulting in few recent cases.  In fact, despite a population of over 5.5 million, there has been minimal community transmission of COVID-19 in the country since September.  The strict enforcement of distancing and mask-wearing have been cited as reducing transmission, while the country's high-tech means of contact tracing have helped to ensure persons who are infected are quickly able to quarantine.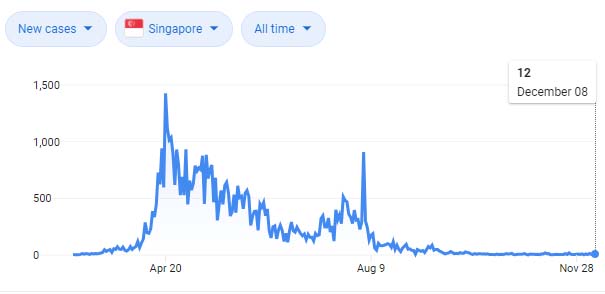 These measures were carried over to the sea when cruising resumed, along with even more precise contact tracing, pre-voyage testing, limited capacities, as well as detailed plans for isolating infected persons and safely terminating the cruise if needed.  This is the case not only on Quantum of the Seas, but also on Genting's World Dream, which resumed sailings from Singapore in November. These efforts on land and sea are likely made more successful by a culture inclined to strictly follow community guidelines.
Cruises Outside of Singapore
In Europe, MSC and other lines have operated limited sailings with success.  Of course in other cases, looser regulations or poor compliance has resulted in spread on ships, such as the case on a recent SeaDream Yacht Club voyage where mask-wearing wasn't initially required.
We recently mentioned Genting in Six Cruise Lines You've Probably Never Heard Of
Cases on Ships Don't Indicate Failure
The biggest impediment to cruising right now may be how the public understands success or failure.
The goal with any communicable illness is to reduce transmission or infections.  Because there is no way to completely eliminate the possibility of an infected person entering any given place in the world, measuring a business or government's success based on a complete lack of cases isn't realistic or productive.  In fact, the only way to completely eliminate the possibility of infected persons being anywhere is to reduce transmission.  Whether a hospital, a gym, or retail store, we know there will be infected persons entering public spaces.  Minimizing those entries is important, but more important is to ensure that infected persons don't spread the virus to others.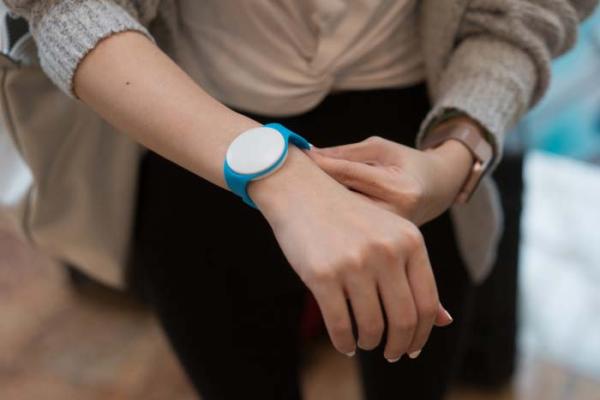 The same is true for cruise ships as it is any place else in the world: success of pandemic protocols and practices should be measured in the ability to quickly detect cases and ensure there is minimal spread.  This won't change anytime soon - even months or years after widespread vaccinations, these protocols will likely remain in place around the world, and the occasional cases will rear their heads.  It seems reasonable to suspect for example, that the CDC's recently released rules for the return of cruising could be around for a long time.
If Royal Caribbean indeed detected this case quickly, and minimized spread onboard, then it's a success that all places on earth should strive for. If they didn't, then of course the necessary improvements need to be identified.  
Final Thoughts
Whether or not this voyage's procedures prevented the infected guest from infecting others, like nearly every step the world community has taken over the past nine months, it should be a learning experience.  We hope, for the sake of public health, as well as the cruise industry, that we learn that protocols worked well, and that there are other actionable takeaways to ensure smooth sailing and healthy guests.