Author: Bill December 6, 2020, Updated: December 6, 2020
As we often say, cruising isn't one thing.  There are a wide variety of lines offering different experiences.  While about 30 million guests sailed on cruises in 2019 alone, the lines most cruisers think about are owned by the big three cruise companies: Royal Caribbean Group, Norwegian Cruise Line Holdings, and Carnival Corp.
There are boatloads of other cruise lines out there though, offering an incredible variety of vacations on ships big and small, on the ocean and on rivers.  In this post we're going over just six of the many lines you probably haven't heard of - but maybe one day they could become some of your favorites.
Compagnie du Ponant
Most commonly referred to simply as "Ponant", this French line was started in 1988 and has grown to a fleet of eleven ships offering luxury all-inclusive experiences on sailings all over the world.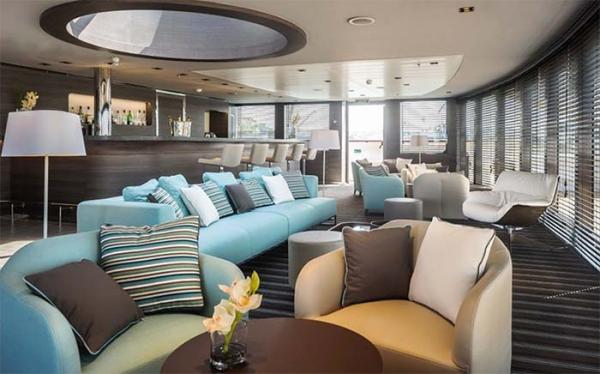 All of their ships are ocean-going, ranging in size from 9,900 GT to 19,200 GT and carrying between 264 and 332 passengers.  There is one exception, which is their sailing ship, Le Ponant, which, at just under 1,500 GT, carries just 64 guests.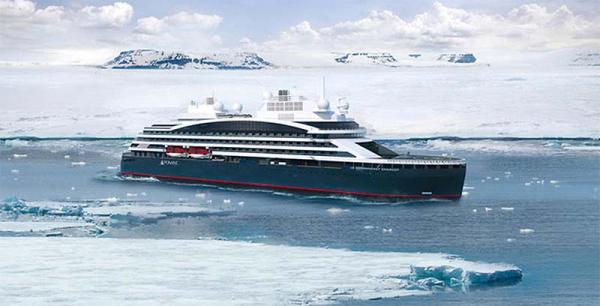 Celestyal Cruises
For all of Greece's history as a sea-faring culture, Celestyal Cruises (formerly Louis Cruises) is the only cruise line based in Greece.  This line is a bit different in structure from many others, in that they're a subsidiary of a travel agency.  Also, on multiple occasions they've chartered ships to Marella Cruises (previously Thompson Cruises).  
Their ships, ranging in size from 25,600 GT to 56,800 GT and carrying up to 1578 passengers, tend to cruise around Greece, Turkey and sometimes Cuba.  You're not likely to have seen their latest ship, Celestyla Experience,  though, as in August 2020 she was purchased from Costa Cruises.  Her former name?  Costa neoRomantica.

Saga Cruises
With all the talk of Virgin Voyages being adults only, you may not have realized that Saga Cruises has their own age limits - all guests must be at least 50 years old.  This all-inclusive British line started off by purchasing their first ship, Gripsholm, from another British line.  That ship was then put into operation as Saga Rose until she was retired in 2009.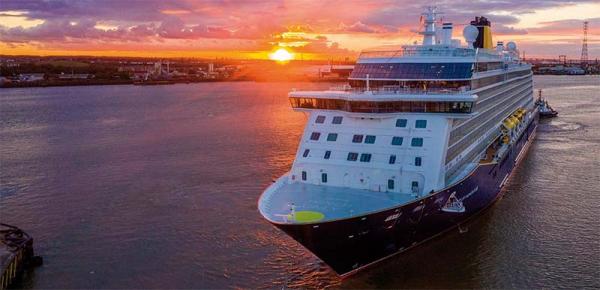 Recently, the line has invested a lot of money into replacing their ships with new builds.  Their current fleet is just two ships, both  58,000 GT and each carrying 999 passengers.  Spirit of Discovery was finished and entered service in 2019, and Spirit of Adventure followed in early 2020.  These two ships are oceangoing, but in 2021 the line will put into service their newest ship, Spirit of the Rhine, which is purpose-built for river cruises.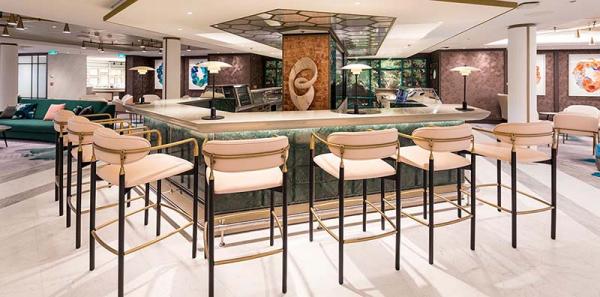 Dream Cruises
Genting Hong Kong is a cruise and resort business that owns and operates several cruise lines, including Star Cruises, Crystal Cruises, and Dream Cruises.  The line operates mostly in Asia, and caters mostly (though certainly not exclusively) to Asian guests, but you may have seen their newer ships online, featuring a light show of sorts where the ships multicolor external nights display beautiful patterns and even scroll messages across the ship.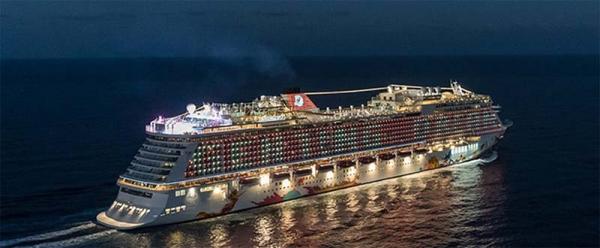 They have a fleet of three ships, the two newest of which, Genting Dream and World Dream, are very similar in look, design, and layout to NCL's Getaway and Breakaway class ships.  They have two new ships coming in 2021 and 2022, which will each be 208,000 GT and carry up to 9,000 passengers (with all berths full), making these the highest-capacity cruise ships in the world.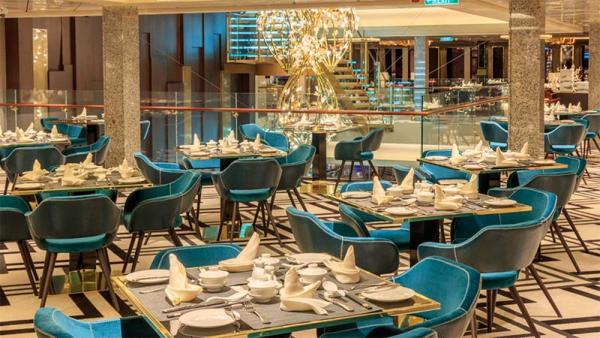 Hurtigruten
This line operates ferry service (in fact, the name Hurtigruten is borrowed from a ferry route in Norway), car ferries, and cruise ships.  Their fleet includes 16 vessels as of December 2020, the two newest of which, MS Roald Amundsen and MS Fridtjof Nansen are the world's first hybrid-battery-electric vessels with hulls designed to cut through sea-ice.  The line has been noteworthy in technical innovations and business practices aimed at reducing the environmental impact of travel.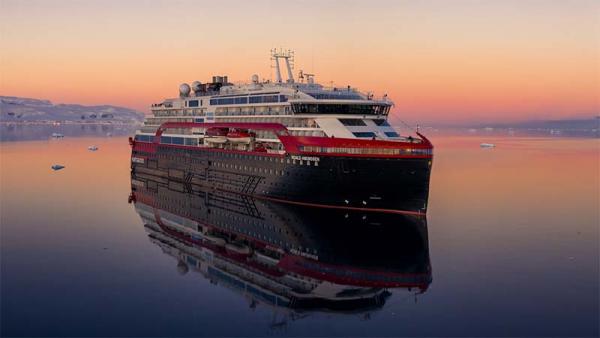 Hurtigruten is most famous for expedition cruises to the North and South Poles, around Norway (including the Svalbard archipelago), and other chilly destinations, but you'll find their small luxury ships also sailing other parts of the world, including the Caribbean and South America.  If you're looking to see the Northern Lights, Hurtigruten actually guarantees it on certain sailings, offering a free cruise the next season if the phenomenon doesn't make an appearance during your cruise.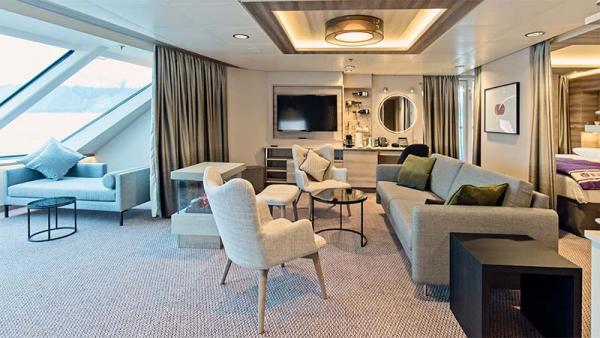 American Cruise Lines
Incorporated in 1991 and based in Connecticut, the line is unique for, well, being an American cruise line, but also for the type of vessels they operate.  Their 12 vessels can be divided into four categories, which really shows how different they are, and all carry fewer than 200 passengers.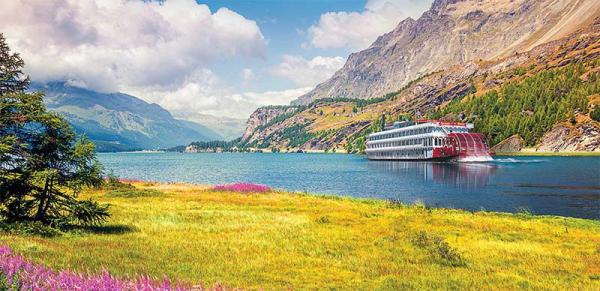 Coastal cruise ships - small but relatively traditional cruise ships

Colombia Riverboats - paddle-wheel-driven riverboats

Mississippi Riverboats - non-paddle-wheel-driven river boats

Modern Riverboats - longer riverboats  with designs similar to European river cruise vessels
Service areas include the US Eastern and Western Seaboard (including Alaska), as well as the Mississippi-Ohio and Colombia-Snake River systems.

Wrapping it Up
These are just a few lines that most cruisers might not be familiar with, but there are many more.  With cruising continuing to grow in popularity every year, it's great to see a variety of companies all contributing new ideas, and visiting different parts of the world.  Maybe in ten years we'll look back at some of the things these companies are doing today and see that they've shaped the industry's future.
While we've never sailed on any of these lines, it doesn't mean we wouldn't like to.  Who knows what the future holds.  One thing is likely though - we probably won't make it onto Saga Cruises for at least another twelve years.