Author: Bill April 8, 2017, Updated: March 30, 2018
This article is from our Cruising Cuba series where we're looking at some things you should know before you cruise to Cuba as a US citizen, even if you're a seasoned cruiser to other destinations.
One benefit of cruising is getting away from it all and disconnecting, but more and more we have internet connections on board, WiFi in port, and often mobile phone service wherever we travel.  While you might have mixed feelings about staying tethered it's also important to know that staying in touch while visiting Cuba will likely be quite a bit different than you're used to.  Let's look at where you'll be able to get online and how useful your smartphone will be on your visit to the island nation.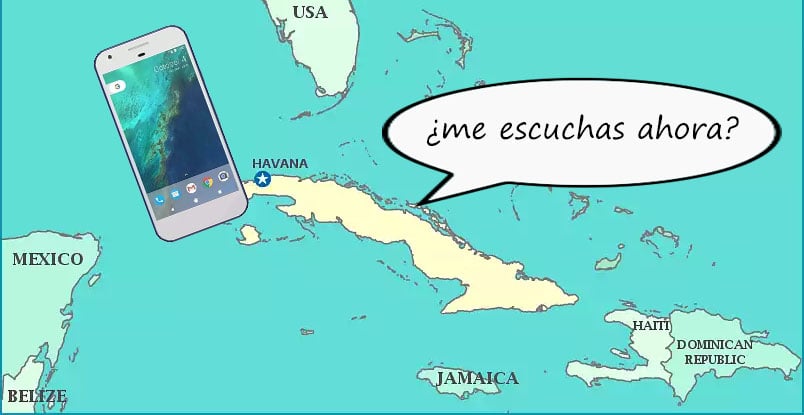 Cell Service In Cuba
Many cell phone companies now offer international roaming at a fraction of what we paid only a few years ago.  This however is one way in which Cuba may be a bit different.  Cellular service is available, but not as readily, and often at a higher cost than roaming in other countries.  Also note that the data (if available at all) will be extremely slow, likely more so than will be useful regardless of price.  We'll look at how this works for the four largest US mobile providers, but you'll want to check with your carrier to make sure your plan qualifies for these rates.  Verification is better than surprises.  As of April 2017, none of the US carrier's "international packages" apply to Cuba - so it seems no one is exempt from the below charges.
Verizon - $2.99/minute for calls, $2.05/megabyte for data
Sprint - $2.49/minute for calls, $1.99/megabyte for data
AT&T- $3.00/minute for calls, $2.05/megabyte for data, $.50/text, $1.30/picture
T-Mobile - $2.00/minute for calls, $2.00/megabyte for data, $.50/sent text, incoming texts included w/ plan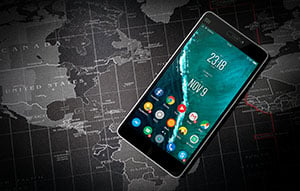 It's also important to note that Project Fi does not advertise roaming in Cuba, but some users have had success at standard Fi rates, while others have not.  You can rent SIM cards from ETECSA, the state-run telecom company, though if visiting on a cruise this isn't likely worth your time.  You'll see ETESCA locations around though in the event you have an unlocked phone and are interested in this option.  As you'll see below, ETECSA also provides WiFI...for a cost.
WiFi In Cuba
In short, don't expect free or fast internet access from coffee shops, hotels, or anywhere else in Cuba.  Only about 4% of Cuban homes have internet access, so access is far from ubiquitous. You will see WiFi "hotspots" around Cuba, and they'll be easy to find as you'll see crowds of people gathered around with phones and tablets - an uncommon site elsewhere on the island.  These ~240 locations are run by ETECSA.  Access is available for about $2/hour by purchasing a scratch-off card that has an access code.  While this doesn't sound too bad keep in mind the following.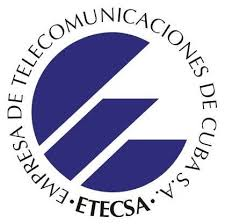 There is often a wait to buy cards from ETECSA, even if the lines are short.  If you think you'll need more than one card during your stay, but them all at once.
Speeds are painfully slow compared to what you're likely used to in any other country.
You may find locals willing to sell you the same cards at a slight mark-up but without the wait.
Other locals may "resell" the service from these areas on other devices, but the speed will likely be even slower.
Some hotels may have access though there will still be a cost involved.
Shipboard Internet
Possibly the best way to reach out to family while you're visiting Cuba will be by purchasing internet access from the cruise line.  Speed and access costs here vary, but unlike a few years ago the cost is generally somewhat reasonable, and speeds can be quite good.  You won't find cheaper or faster internet access in Cuba than you'll get from your cruise ship.  Royal Caribbean for example has speeds that rival that of land-based service.  If you're interested in accessing the internet at sea, check for deals with your cruise line ahead of time, as it's often cheaper to purchase in advance if you're looking for access fo the duration of your cruise.  No, this connection won't work far from the ship, but at least you'll be able to send timely selfies from the Malecón.
Do you have a tip about staying connected in Cuba?  Let us know in the comments below, or reach out on Facebook or Twitter!