Author: Bill June 9, 2018, Updated: June 9, 2018
Passengers traveling with many cruise lines enjoy White Pass Scenic Railway when visiting Alaska, but now the largest cruise company in the world will own it.  This week Carnival Corporation & plc announced they are purchasing TWC Enterprises Limited's White Pass & Yukon Route division in Skagway, Alaska.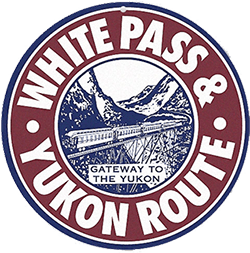 The Class II, 3 ft narrow-gauge railroad, was originally built around 1900 and was used to more safely take gold-rush prospectors along a treacherous route.  In fact, before construction of the railway, Canadian authorities permitted prospectors to pass into the country along this route only after an interview insured they had sufficient provisions and protection from the elements.  Today, the railway links the port of Skagway, Alaska, with Whitehorse, the capital of Yukon, and is a popular excursion taken by cruisers and other visitors to Alaska.  Interestingly, many of these passengers are cruisers on non-Carnival Corp owned lines, and tickets are often sold by third parties as well as other cruise lines, such as those owned by Norwegian Cruise Line Holdings, and Royal Caribbean Cruises Ltd.
Wondering whether you should buy excursions through the cruise line or a third party?  We weigh the pros and cons.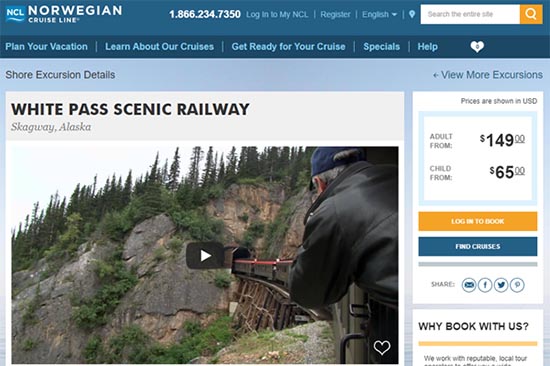 In addition to the acquisition, Holland America Princess Alaska Tours also executed a memorandum of understanding (MOU) with Ketchikan-based Survey Point Holdings, Inc.  The agreement specifies that Survey Point will continue managing WP&YR's day-to-day terminals and customer relations.
A press release from Carnival Corporation & plc noted, "Survey Point and its subsidiaries, Cruise Line Agencies of Alaska, Amak Towing and Southeast Stevedoring, have been actively engaged in Skagway operations for over 40 years and will continue to enhance Skagway as a thriving cruise and shore excursion destination, and foster collaborative working relationships with the community and cruise lines that call there."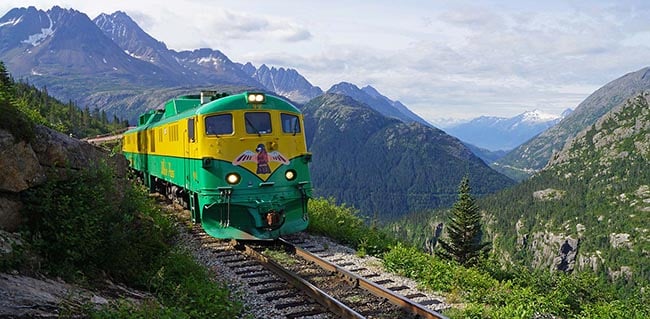 "As the gateway to the legendary Klondike Gold Rush region, Skagway is beloved by our guests and crew for its warm hospitality and distinctively Alaskan array of sightseeing and recreational activities," said Stein Kruse, group CEO of Ocean Medallion's Holland America Group and Carnival UK. "We are delighted that the Skagway port will continue to be locally owned and independently operated by an Alaskan company. Along with Survey Point, we have a long and valued history in Alaska, and remain very committed to the continued development and success of the entire region as one our most popular destinations."
The acquisition, which also includes White Pass' port, is expected to close at the end of July 2018, and will be taking place through Carnival Corporation & plc's subsidiary, Holland America Princess Alaska Tours
Billy's Take
This news is a very big deal, as it means the cruise company which is slated, in 2018, to carry 47.4% of cruise passengers worldwide, will now own one of the most popular excursions in Skagway.  It's hard to imagine any reason that Carnival would limit access to the railway but being able to earn revenue from passengers on other lines is, in and of itself, a unique advantage.
It should also be noted that Princess Cruises, a Carnival Corp brand, already operates the Princess Alaska Rail Service, traveling daily between Anchorage, Talkeetna, Denali National Park and Fairbanks  The "Ultra Dome" railcars are designed to allow guests to take in the beauty of the trip as part of Princess' Alaska Cruisetours, something that a number of lines offer, but Princess is touted for, even offering accommodations at their exclusive Princess Wilderness Lodges.
It will be interesting to see what Carnival Corporation does with this new strategic advantage, and while it may not immediately impact consumers, it's hard to imagine that other cruise companies won't be wondering how they can ensure their piece of business in The Last Frontier remains secure. 
Have you enjoyed the White Pass Scenic Railway on a cruise or land trip?  What are your thoughts about a cruise company buying up a popular excursion?  Comment below or reach out on Twitter or Facebook!