Author: bill February 16, 2021, Updated: September 26, 2021
There's a new mayor in Miami-Dade County, home to PortMiami, and she wants to shut cruise ships down…but in a good way.
In most ports, when ships arrive, they keep at least one of their engines running to power onboard infrastructure, from lights and computers, to plumbing systems and cooking equipment.  This practice leads to excess air-pollution, and with pre-pandemic PortMiami playing host to eight cruise ships several days a week, it adds up. 
To help reduce pollution, Mayor Daniella Levine Cava is encouraging the county to look into providing shore power at world's largest cruise port.  With this change, ships will dock, then plug in to electrical power that is available at the port and turn off their engines.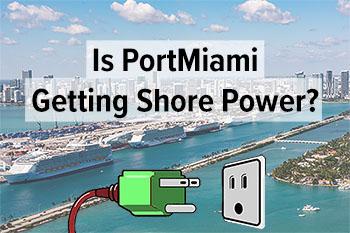 Shore Power is Nothing New
Many ships built in the last ten to fifteen years are already equipped to plug in to shore power.  Carnival Corporation in fact has 47 ships equipped with the ability to plug in for power – when available at the port, of course.  Some ports, such as Juneau, AK, no longer allow ships to run their engines while in port.  The practice is also common and sometimes required in other popular ports such as San Francisco and Brooklyn.  Germany recently pushed for expansion of "cold ironing", a term for this practice.
Making a Difference
In a 2018 study, the EPA and Port Everglades (in Ft Lauderdale, just north of Miami) looked at many ways to reduce the environmental impact of the port.  The greatest opportunity for improvement?  Cold ironing.
In 2015, Port Everglades found that cruise ships emitted 55,258 metric tons of carbon equivalent emissions.  In the past five years, many ships have undergone improvements to reduce emissions, and new builds are more efficient than ever (some even switching to liquefied natural gas) – but as long as ships are docked, there will be room to reduce the environmental burden.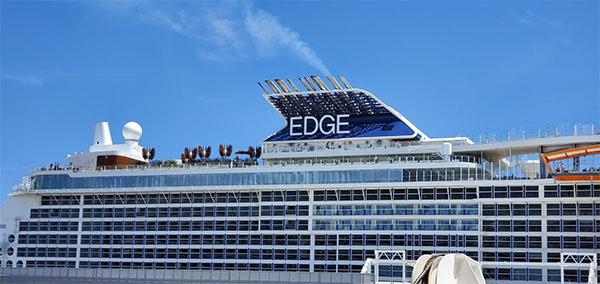 A Small Price to Pay
It costs about $20 million to set up shore power for a berth, and according to research done by The Miami Herald, the electricity cost of connecting a ship are roughly double the cost of burning fuel onboard.  Despite this, most major cruise lines have expressed encouragement. 
Tom McAlpin, CEO of the upstart cruise line Virgin Voyages, put Miami-Dade County on the spot during a recent ground-breaking ceremony for their new terminal when he told the Miami Herald, "We've designed our ships with the ability to do it. We would have to make some modifications, but the infrastructure is there. We haven't done the final part of it because shore power isn't available here in Miami. If we were able to get power here, we would certainly use it."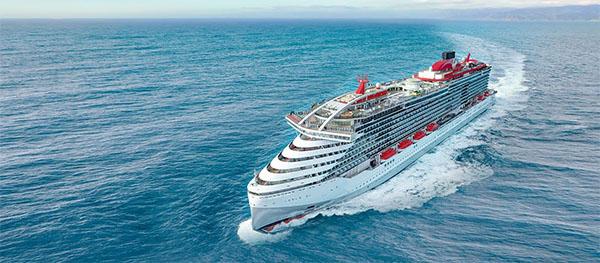 Billy's Take
This seems like a no-brainer, but the world's three largest cruise ports (in Miami, Ft Lauderdale, and Central Florida) have failed to take any action.  Even the multi-year Port Everglades expansion plan, which includes a review of possible LNG facilities and a people-mover, makes no mention of shore power aside from a 2014 review that confusingly noted "competitive factors" were a principle challenge.  While cruise lines and local governments are currently facing higher priorities, environmental issues remain important.
As consumers become more conscious of environmental issues, Mayor Levine Cava may have stumbled upon something that's not only good for the environment but could attract more cruise lines (and their tourist dollars) to Miami-Dade County – something we should all support.