Author: bill August 14, 2016, Updated: July 26, 2020
It's hot, humid, and nearly void of cruise ships. That is the Florida summer. It seems contrary to what you might imagine, but the summer time is not peak cruise season in South Florida. This comes up a lot when I'm out at the ports on the weekend and people ask how many ships are sailing out, so I thought I'd take a moment to explain. The short answer? Every cruise destination has a season.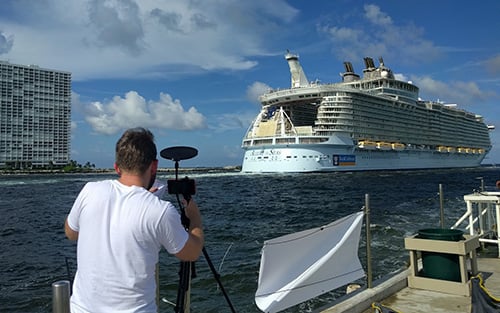 Cruise ships are frequently compared to hotels. This makes sense, in that they host people for short periods of time, and offer dining, entertainment, and rooms. A big difference is that many hotels in hot tourist spots have low seasons. If you have a hotel in Maine, you know the winter time is gonna be very slow - you might not even stay open. Ships however can follow the business. Sure, some stay in one spot all year, I mean, there isn't a bad time to lay on the beach in Barbados, but what about the people that want to go other places? Mostly because of weather (the weather in the destination, and also the weather others might be escaping), the seasons look something like below (there are certainly other destinations, this is just a sample).

Alaska: May - September
Baltic: May - September
Caribbean: November - May
Mediterranean: May - August
Trans-Atlantic: May - December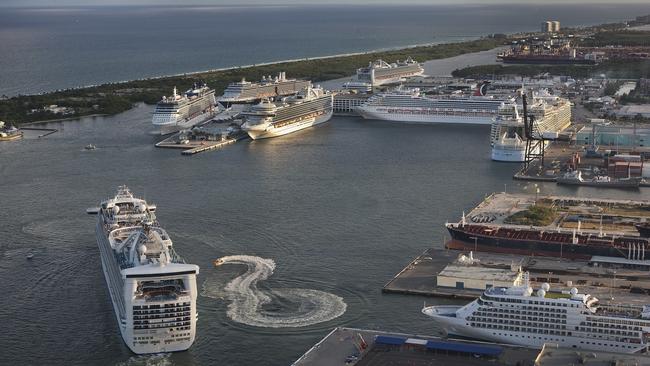 As is obvious, ships can move - so there is no reason to keep a ship berthed in Southampton (near London), from January until May, when more Trans-Atlantic sailings occur. So what happens? Well, generally during peak Caribbean season, for example, you'll see many ships sailing out of Florida ports. In mid February, you might see six or more ships out of Port Everglades alone, with a passenger load of over 18,000! Then, around the beginning of May, many of those ships head to either the Mediterranean or Alaska (while in transit, offering repositioning cruises). That's why on a given weekend day in August, Port Everglades might only see one or two ships, with a passenger load of 6,000 or less, while Seattle and Vancouver (big ports for Alaska cruises), start getting popular. There are many other factors, such as vacation schedules in different countries, operating costs, special events, etc, but I hope this gives you an idea of why sometimes, the cruise capital of the world, South Florida, doesn't seem to have any ships
.