Author: bill February 18, 2020, Updated: February 18, 2020
If you're as excited as we are about Scarlet Lady then you'll be happy to see we've compiled a number of the menus from restaurants on Virgin Voyages' first ship, along with descriptions, and a number of actual photos from onboard restaurants - not just renderings.  All these dining options are complimentary - no up-charges for dining on this line.
Check out the gallery at very the bottom for even more renderings as well as actual photos of the venues!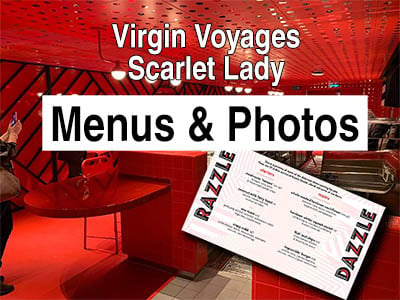 The Wake
Steak and Seafood
The perfect mix of sophistication, nostalgia and cool — entering The Wake is an event in and of itself. And once you've made your way down the grand staircase, you'll enter a world that harks back to the old steakhouse, three-martini-lunch days of Madison Avenue ad men. But thankfully now with gender equality. And less cigar smoke.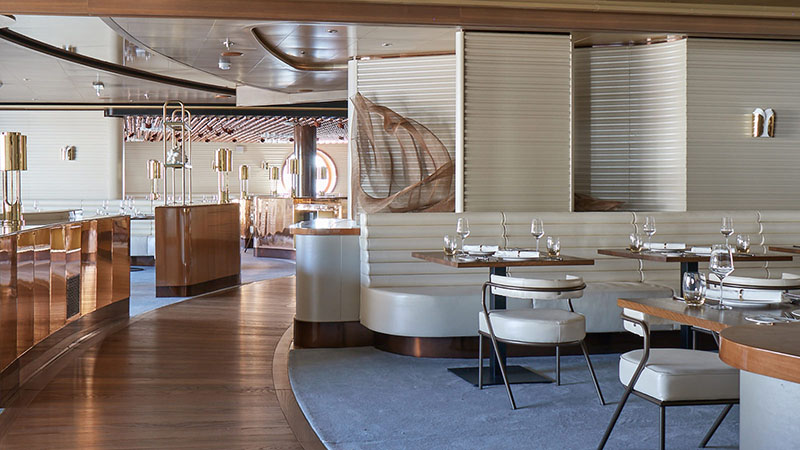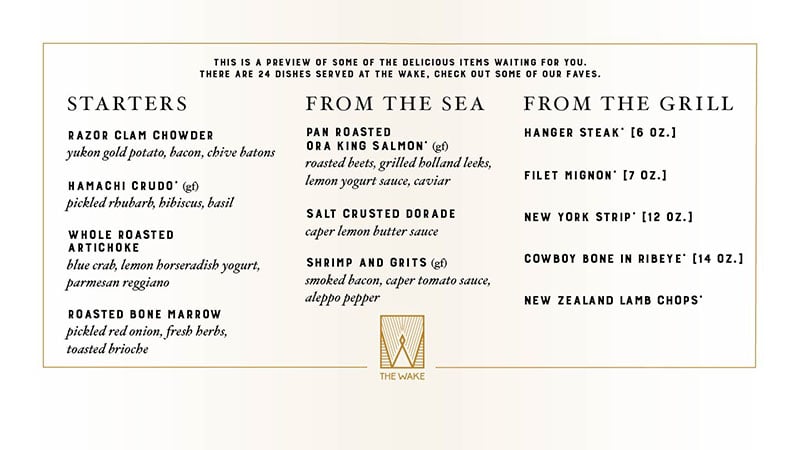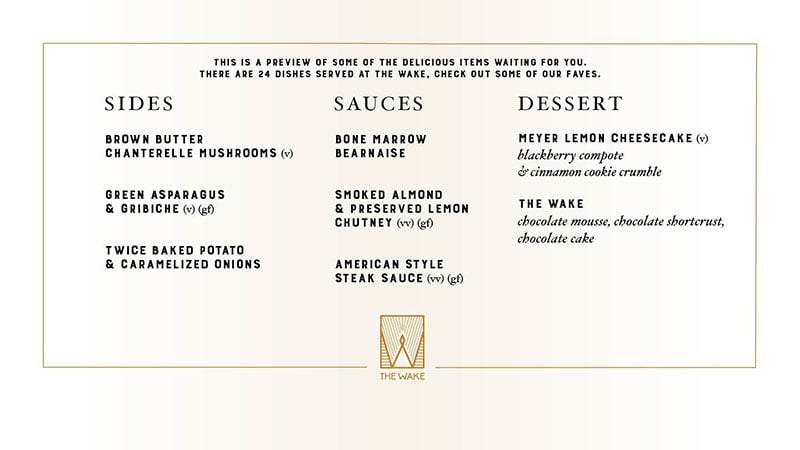 Pink Agave
Upscale Mexican
Inspired by the capital city's red hot street food scene, Sailors are treated to an immersive odyssey of Mexican cuisine. Personal, intimate and educational, a master of ceremonies will guide you through a highly curated dining and drinking experience. Mezcal dinner pairings equipped with a history lesson? Yes, pls.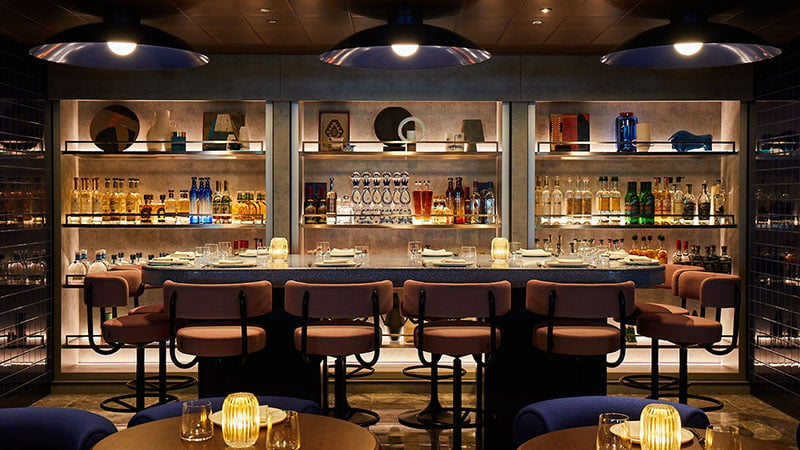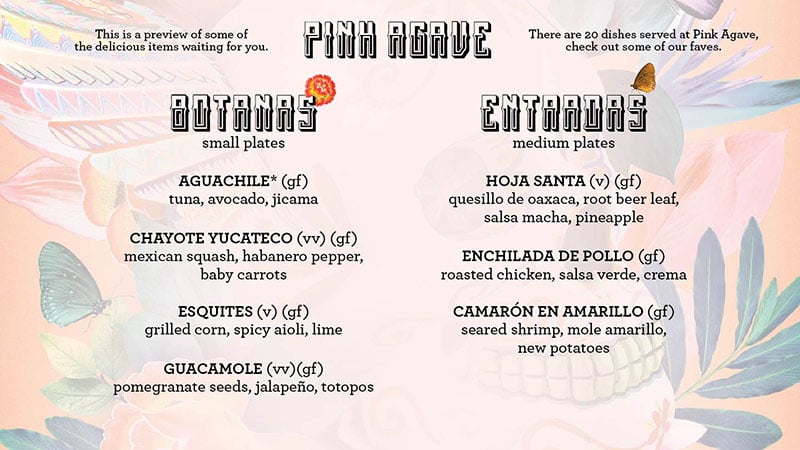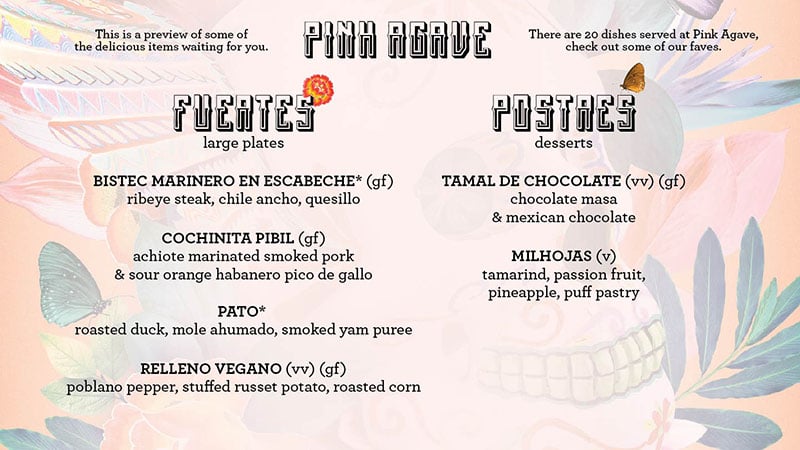 Razzle Dazzle
Vegetarian-forward
Boasting a bold interior, this restaurant offers creative surprises on some classic, comfort go-tos. Whether you're looking for something familiar (#basic can be good) or something spicy and out of left field, this place does all of that with a twist (breakfast, lunch and dinner).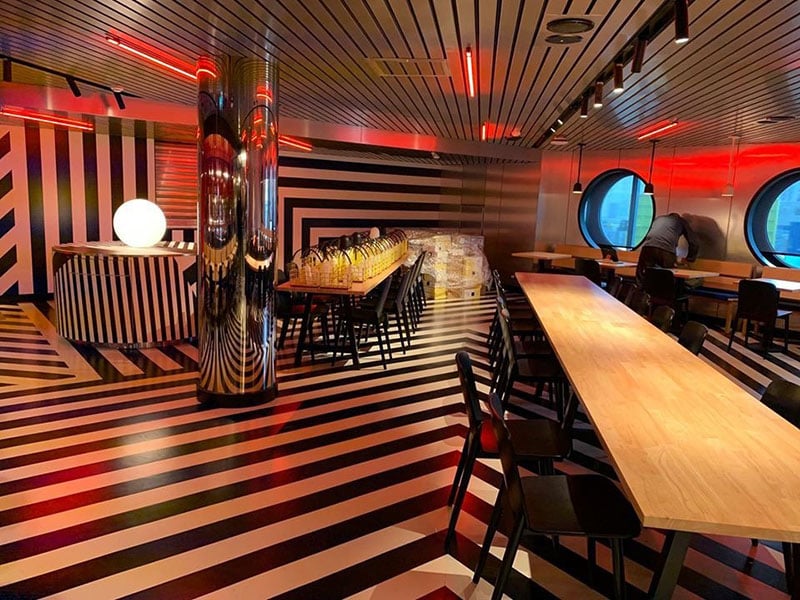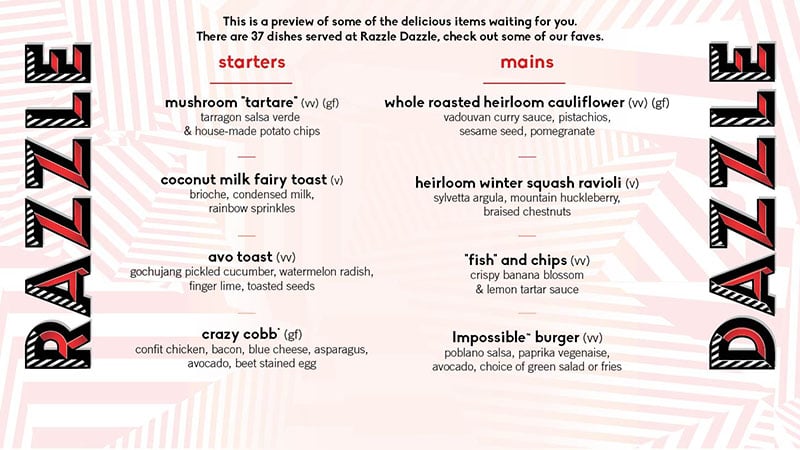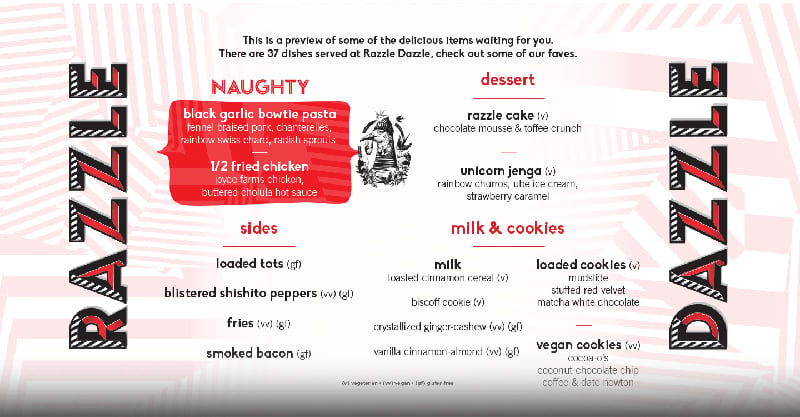 The Test Kitchen
Cooking Lab & Restaurant
Inspired by Escoffier's Ma Cuisine, this laboratory-like eatery is part cooking school and part restaurant. It's educational, experiential and social. With classes and evolving tasting menus, this is for the curious, boundary-pushing tastebuds on board.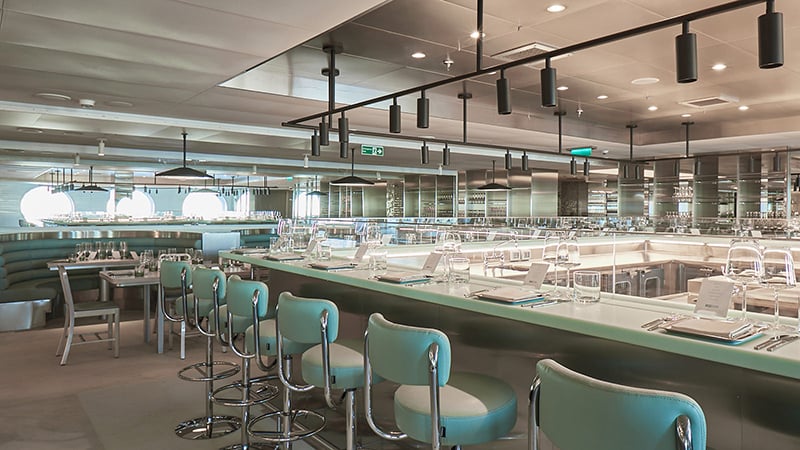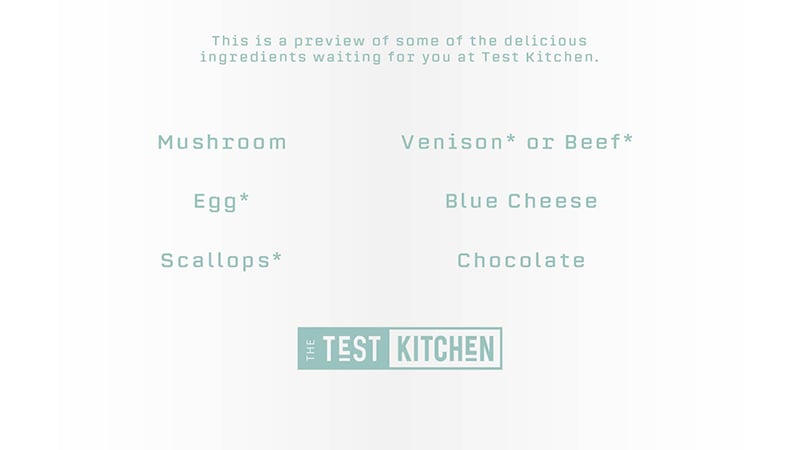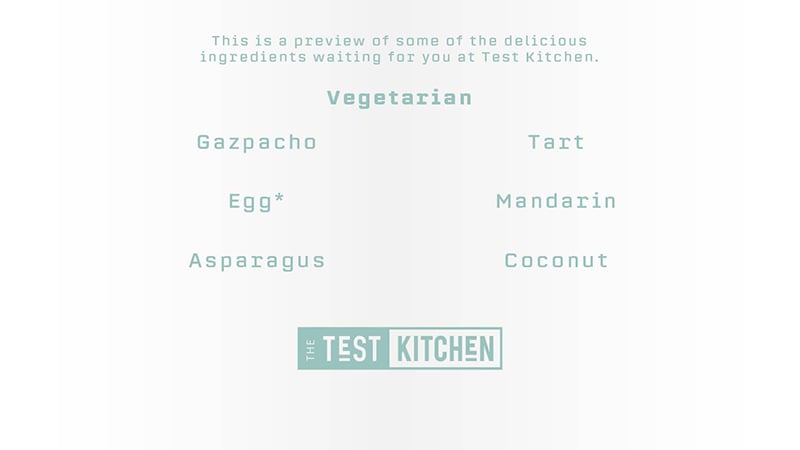 Gunbae
Lively Korean BBQ
If you're into hands-on meat-grilling and soju drinking, our Korean BBQ is the perfect spot to do all that with maximum social engagement (IRL, but feel free to 'gram it if you want). It's a catalyst for great conversation since we all have that one friend who insists on being the meat-master. Go ahead and roast the master while they roast the meat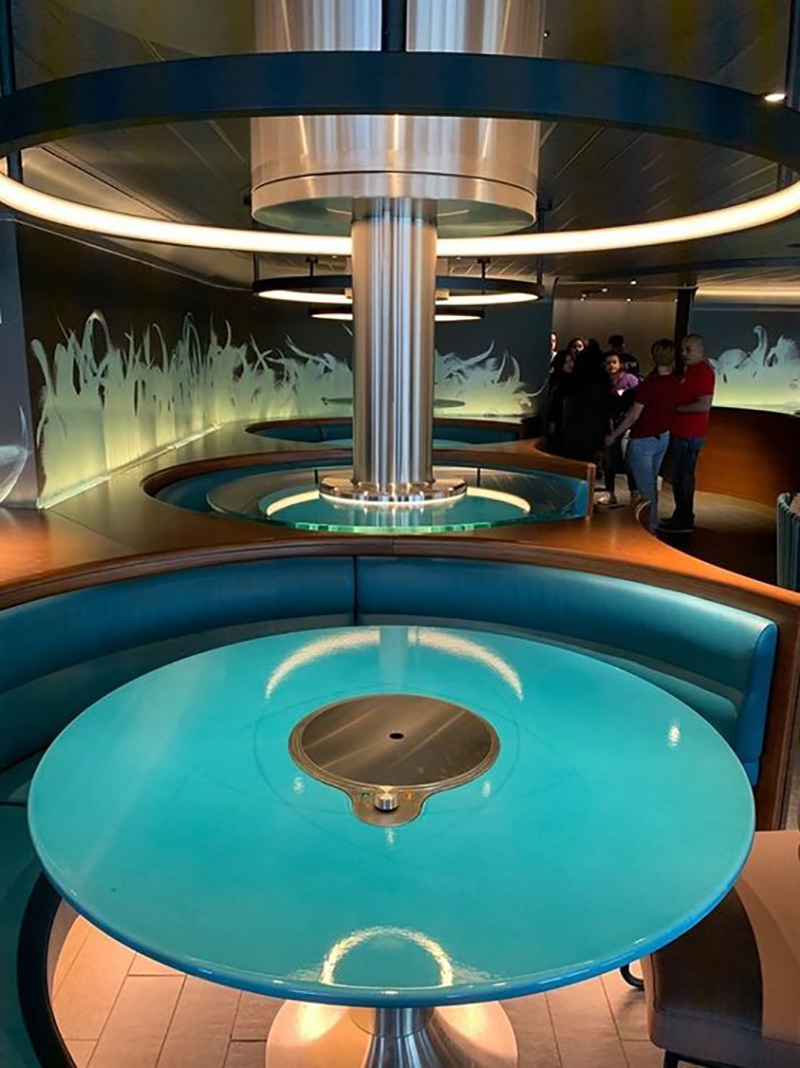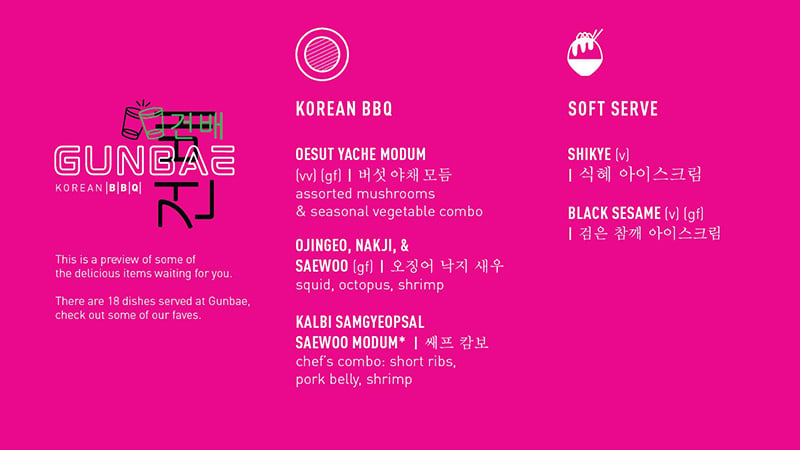 Lick Me Till Ice Cream
Scoop Shop
This whimsical ice cream shop offers home (or ship) made, complimentary scoops. That includes six creative artisanal flavors guaranteed to satisfy every sweet tooth craving.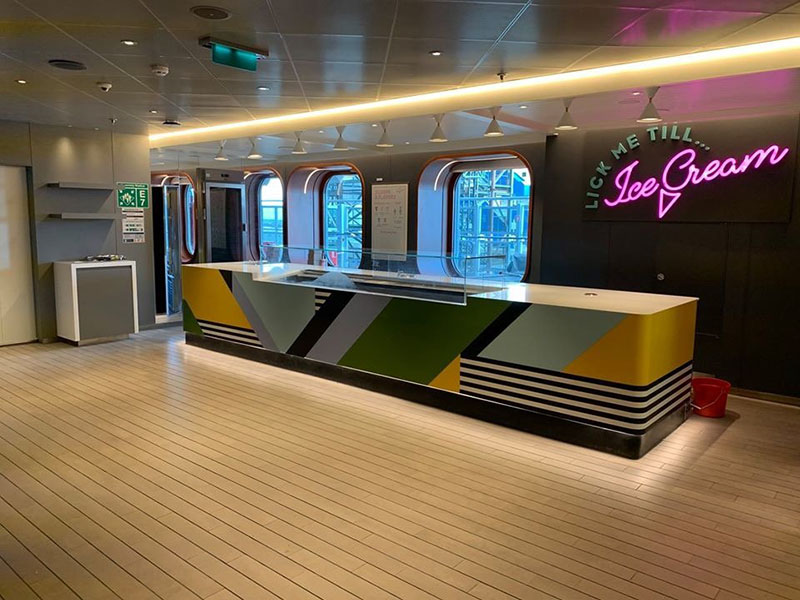 The Dock
Mezze Loung
With ocean views and mezze-style bites, The Dock combines elegant, seaside chilling with the chic vacation vibes of the Mediterranean in the heat of summer. Sip a refreshing beverage while lounging in the sundrenched areas of the deck, or indulge in a wide variety of recipes — all while feeling the ocean breeze waving through your hair.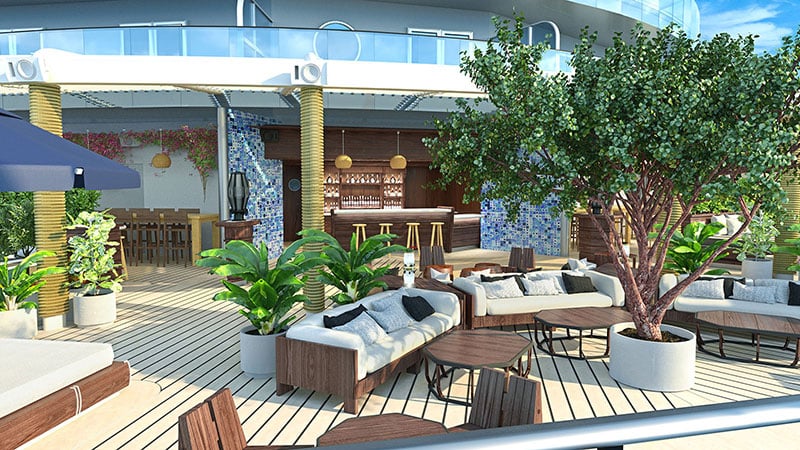 Dock House
Casual Mediterranean
An effortlessly elegant, yet cozy counterpart to the view focused scene outside, The Dock House, delivers bright flavors that are anything but laid back while live acoustic sounds round out each taste. Select from choice cuts and fresh fish for the tableside open flame, or try bites like house made pita and dips. Detox mocktails, Mediterranean inspired cocktails or selections from the specially curated Rosé program promise to quench all thirst. Part elegant Ibiza cabana, part rustic-chic resort, always full-on delicious specialty dining.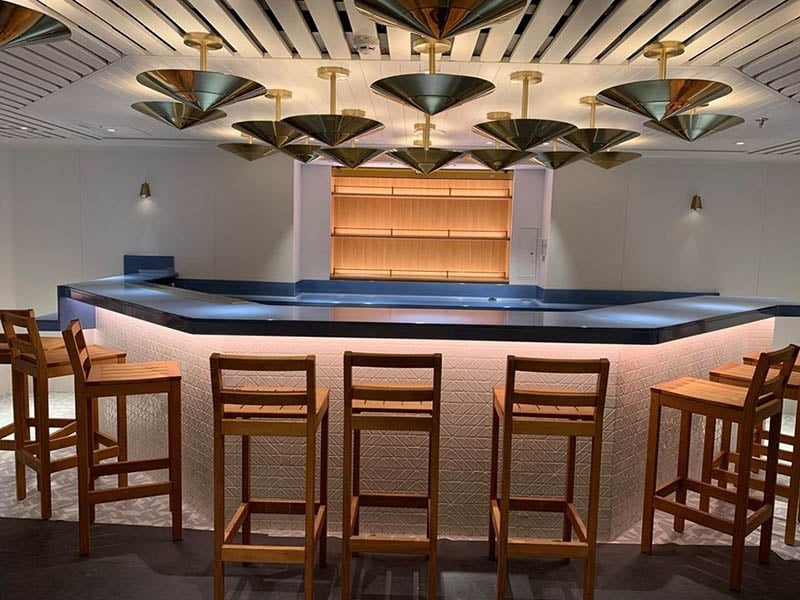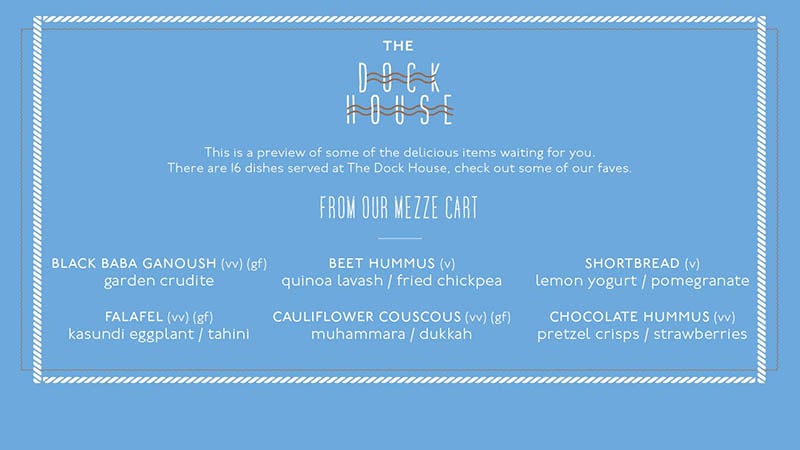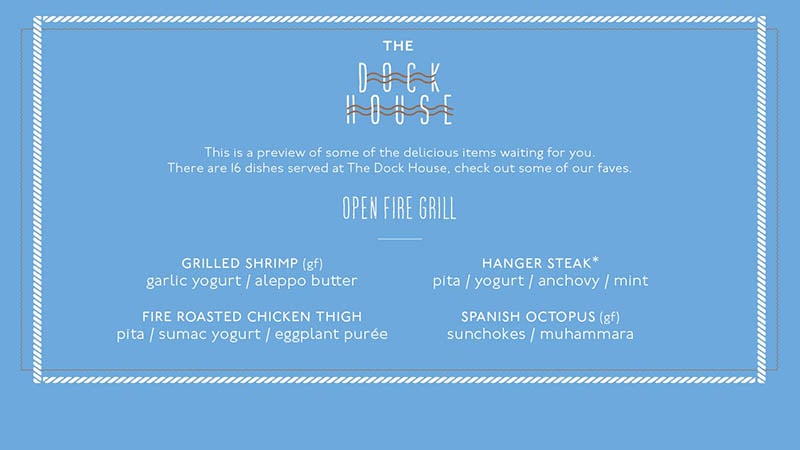 Extra Virgin
Elevated Italian
Deeply rooted in Italian culinary traditions, our trattoria serves regionally-inspired food punctuated by our fresh, handmade pasta. Start with shared antipasti — and follow that with any of our pasta-centric favorites and worship the carb gods like a good vacation begs of you. Top it off with a traditional Italian aperitif to make your night complete or help it get started.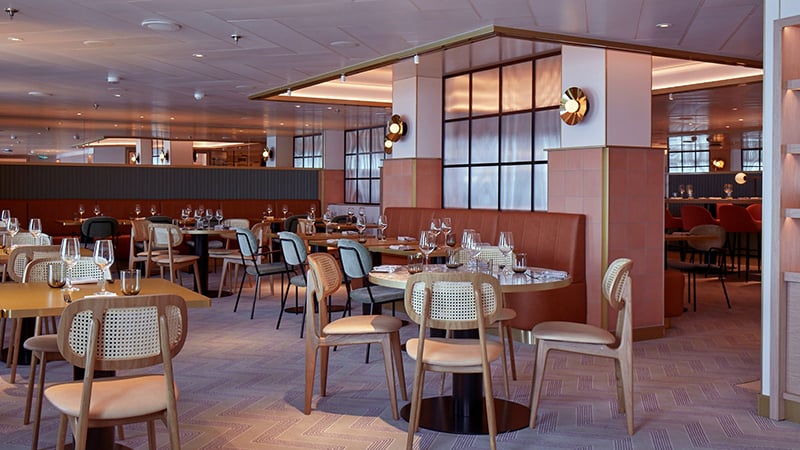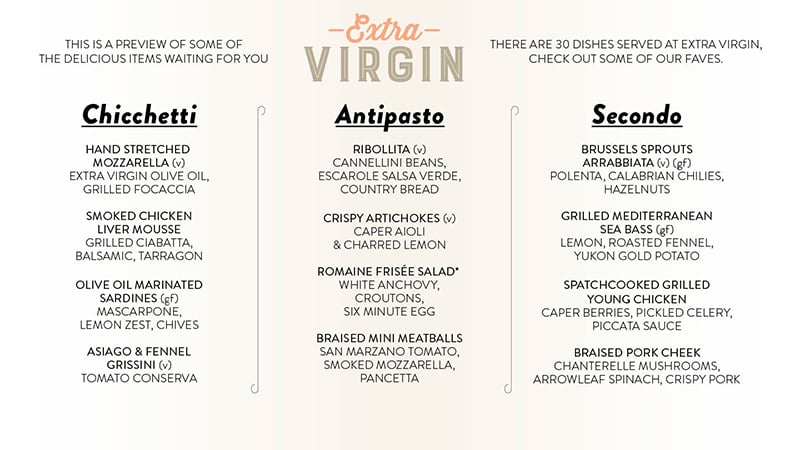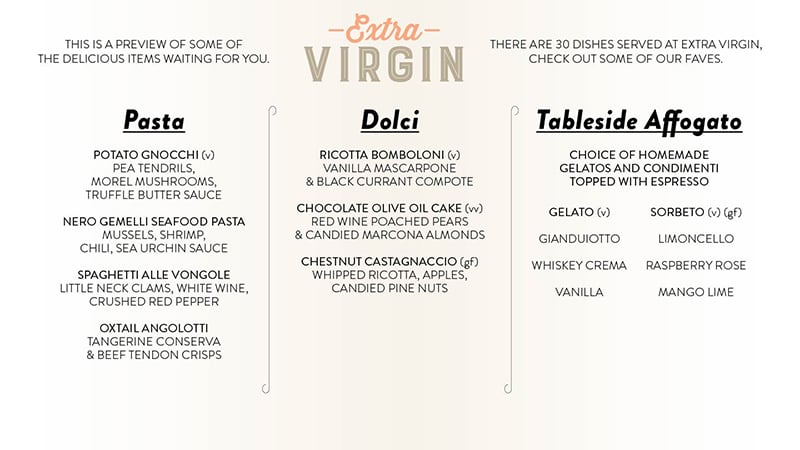 The Galley
Food Hall
Modeled after popular food halls where Sailors can taste a variety of options — The Galley, designed by Softroom — will be your go-to for a quick bite or meal throughout the day. Featuring a mix of more than eight shops and food-truck style carts, each spot will have a unique concept with signature dishes that change to suit the time of day. The Galley boasts a dedicated bakery and pastry shop, a panini shop, a burger grill, a taco shack, a sushi bar with bento boxes, a noodle bar, a soup and salad stand, and a 24-hour American diner.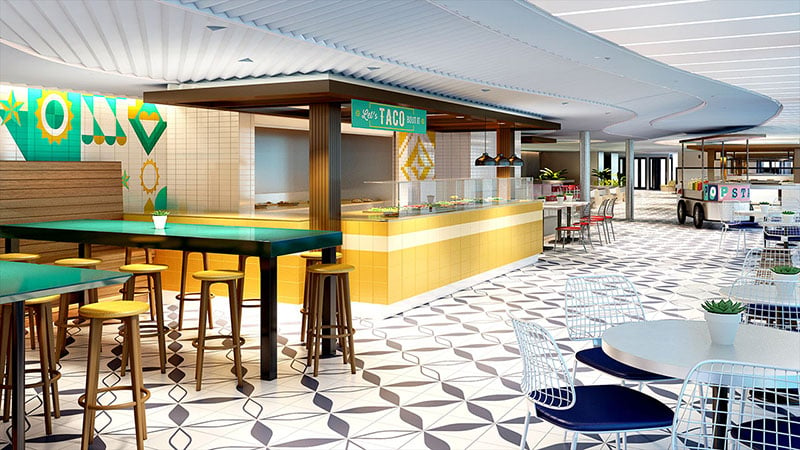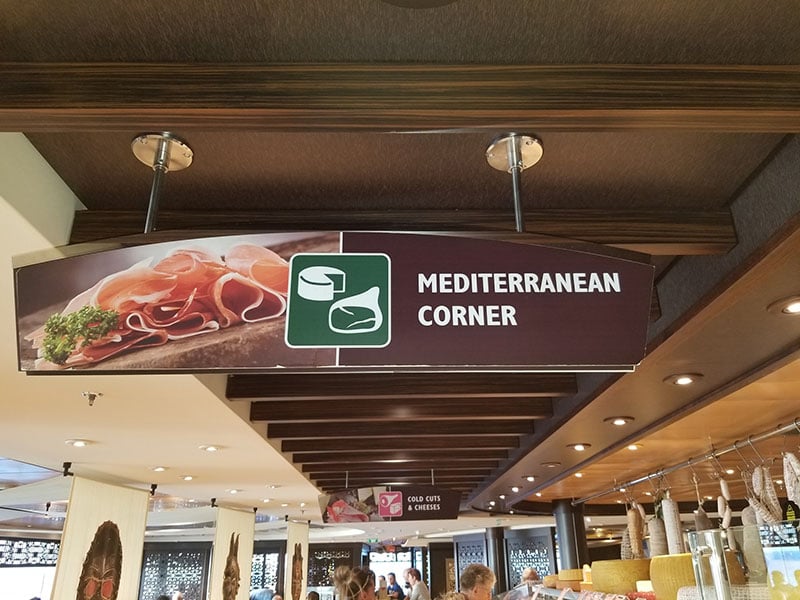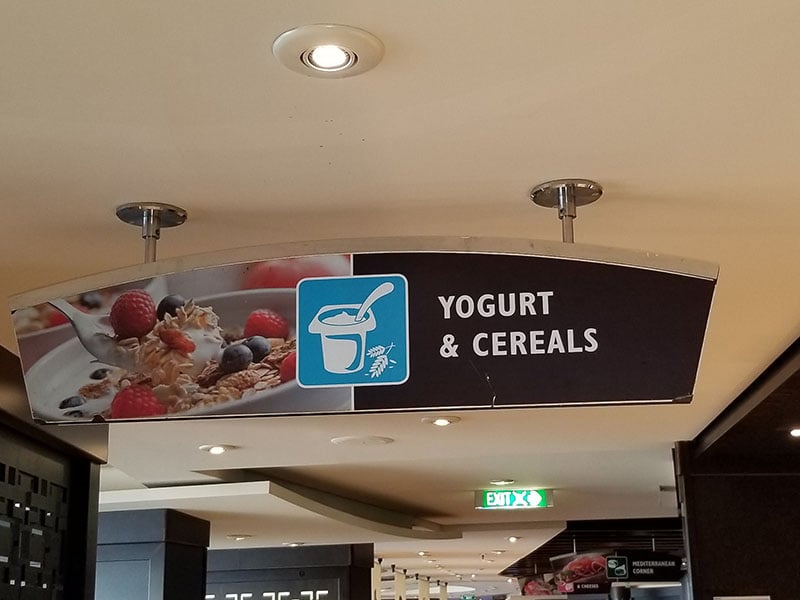 The Pizza Place
Casual Eatery
This is a fast-casual version of your favorite slice joint, but with infinitely more opportunities to order from our curated menu of delicious pizzas made from local dough provided by the famed Mister 01 pizza makers based in Wynwood, Miami.