Author: bill June 5, 2021, Updated: June 5, 2021
Friday (June 4), the two largest cruise lines in the world made more clear their policies on vaccine requirements for recently-announced US sailings.  In both cases, the announcements were a bit surprising as they were contrary to what each line had previously indicated.
Carnival Cruise Line Vaccine Requirements
While Carnival hasn't released official policies, it seems likely they'll indeed require guests to be vaccinated, at least for a while.  On ABC's Good Morning America Friday, Carnival Present Christine Duffy indicated that the guest experience on fully-vaccinated sailings outweigh the restrictions:
'While there is a path for unvaccinated travelers, we really don't think the protocols will work to allow us to deliver the guest experience that we want to be able to do. So I think right now it does look like people will have to be vaccinated."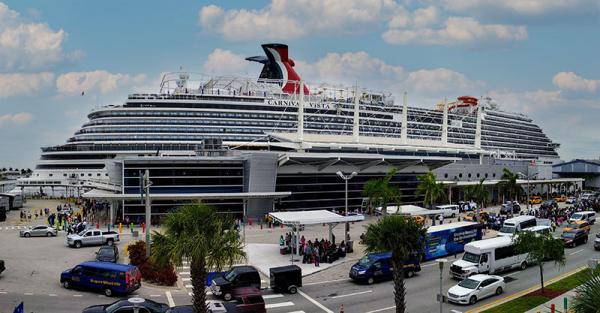 The CDC has guidelines for cruise ships on which 95%+ of guests are vaccinated.  For ships with vaccination rates below that threshold, the rules for vaccinated guests and unvaccinated guests vary greatly.  For example, unvaccinated guests are required to wear masks in most cases, and may not be permitted into certain areas of the ship reserved for vaccinated guests.  You can find the breakdown for these guidelines as well as other cruise line specific rules here: Masks, Testing, Buffets, and More - The Skinny on Cruise COVID Restrictions
It's not clear what Carnival's plan is for children who are currently too young to be vaccinated, but Duffy says that she's confident eventually, the line will be able to accommodate all guests.
Royal Caribbean International Vaccine Requirements
Royal Caribbean International seems to be looking at sailings where they operate with two sets of requirements and restrictions: one set for those who have proved they're fully vaccinated, and another for those who do not. They've said that it is "strongly recommended" that guests who are eligible to be vaccinated, get vaccinated - but it will not be required, at least for those on non-Alaskan US sailings.  This means guests booked on the recently-announced Alaska sailings, as well as Adventure fo the Seas sailings from Nassau, Bahamas, are indeed required to be vaccinated.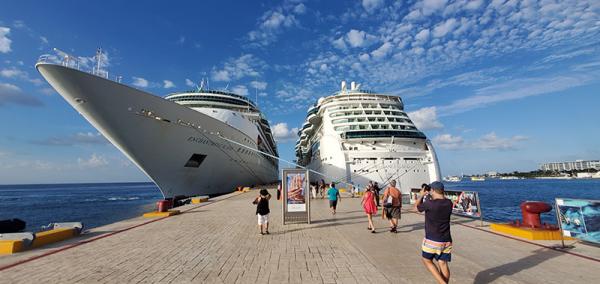 Unvaccinated guests on US sailings will have a different experience than those who are vaccinated - but just what those differences will be, aren't yet clear. It would seem likely though they'd be informed by the differences in CDC guidance for unvaccinated guests.
Similar to Carnival's likely policy reversal, this announcement contrasts what Royal Caribbean Group CEO Richard Fain discussed just recently.  Meanwhile, Royal Caribbean International's sister line, Celebrity Cruises, sets sail with a vaccinated sailing tomorrow (Sat June 5), and we're onboard to share the experience with you.  Previously, it had been thought that Royal Caribbean would have similar vaccine requirements to Celebrity - where all guests of eligible age would be required to be vaccinated.
Billy's Take
Cruise lines have many considerations when deciding if guests will need to be vaccinated.  Some of these are simply, where specific embarkation ports or destinations may not allow the cruise if the majority of guests haven't been inoculated.  Other times the considerations are all about business.  Lines requiring vaccines may limit themselves, especially if looking to cater to families.  On the other hand, lines not requiring vaccinates may fall out of favor for those who would prefer to sail with only other vaccinated guests, or don't want to deal with the restrictions that unvaccinated sailings may be subject to.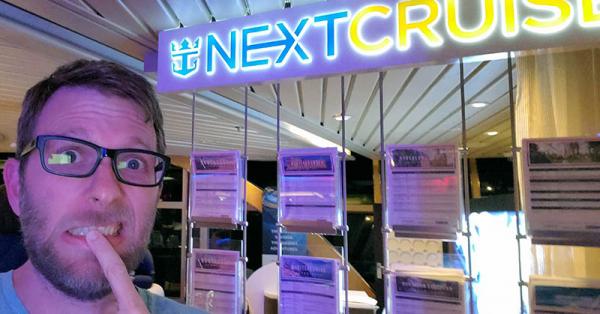 Another consideration is the potential for bad press and interruption of sailings.  If a ship has a large number of infections, they may need to end the cruise early and take other measures outlined by the CDC and local ports.  This is of course far more likely on a ship where not all adults are required to be vaccinated, and an event like this would be disruptive for guests, and do additional damage to the industry's reputation.
In the end, it's hard to say what is the best decision, and as we're seeing, this will vary by line.  It wouldn't be too surprising if this even ended up varying by ship, where, if guest demand is such, lines could run different sailings with different policies.  These are all tricky things to work out, but in the end it's a great problem to have after over a year of the industry, and this cruiser, being in dry dock.