Submitted by

Bill

on Sat, 05/11/2019 - 16:19
I've been cruising since I was a small child, and I'm not sure if I experienced a single cruise where I didn't return to my stateroom at some point to find a towel folded into the shape of some animal. It might be a monkey hanging from the ceiling, or a swan sitting on the bed - but on my next NCL cruise it may take a new shape: that of a folded towel.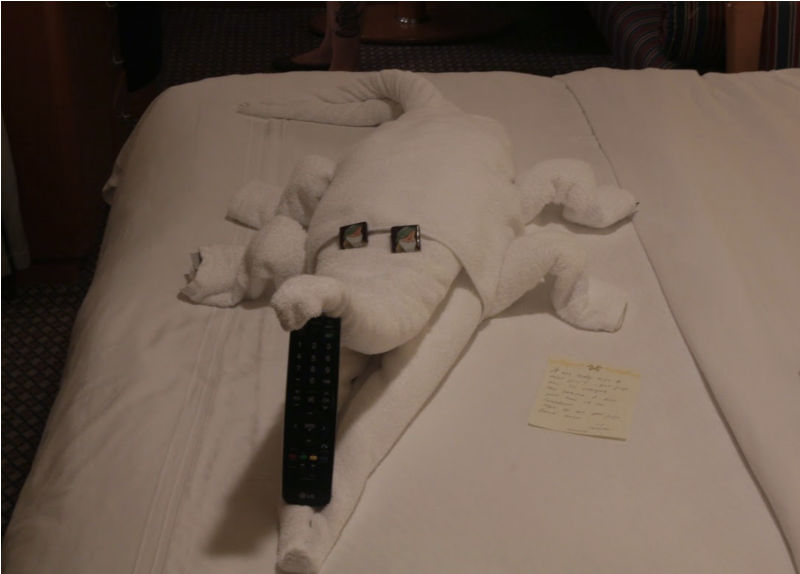 Last month, Norwegian Cruise Line revealed that on some of their ships, stateroom attendants will no longer be leaving behind cotton crabs, terrycloth turtles, or any other towel animals unless guests specifically ask for them. In the statement below, they reveal their reasoning:
"We are committed to being a responsible corporate citizen by fostering a culture of awareness and respect for our world's resources. Our mission is to continually improve our sustainability culture through fresh innovation, progressive education and open collaboration. As such, from time to time we explore opportunities to expand our efforts. In this instance, we are assessing the impact of reducing the number of towel animals we showcase aboard a few of our ships."
The Real Reason for Towel Animal Abandonment
We're all for environmental stewardship, and recognize that at scale, even small things add up. For example, it is estimated that as many as 8.3 billion straws pollute the world's beaches, and we've seen major cruise lines, including Royal Caribbean, stop using plastic straws onboard their ships. Virgin Voyages is taking things a step further, and not providing any single-use plastic products to sailors (guests). Other efforts, including the adoption of liquefied natural gas (LNG) vessels are also important steps lines are taking to reduce their impact. DisneyCruiseLineBlog.com even reported that DCL is testing not providing printed daily schedules - appropriate as they were the first line to offer daily schedules via smartphone app several years ago.
Don't like the paper straws lines are now handing out? Check out these foldable metal straws for your next cruise.
All of this in mind, will not making towel animals make a difference? Even if NCL made this change only on Norwegian Breakaway and Norwegian Getaway, and towel animals usually appeared five of seven nights in staterooms, that's 512,000 fewer towel animals made each year. What is the environmental impact of 512,000 absorbent alligators (we're still working on more alliterations)? It's hard to say, since laundry operations on ships work at quite the scale, and there are many regulations about the treatment and discharge of gray-water (used non-sewage related water). What is easy to calculate is that 512,000 extra towels being washed each year (just for two ships), isn't nothing.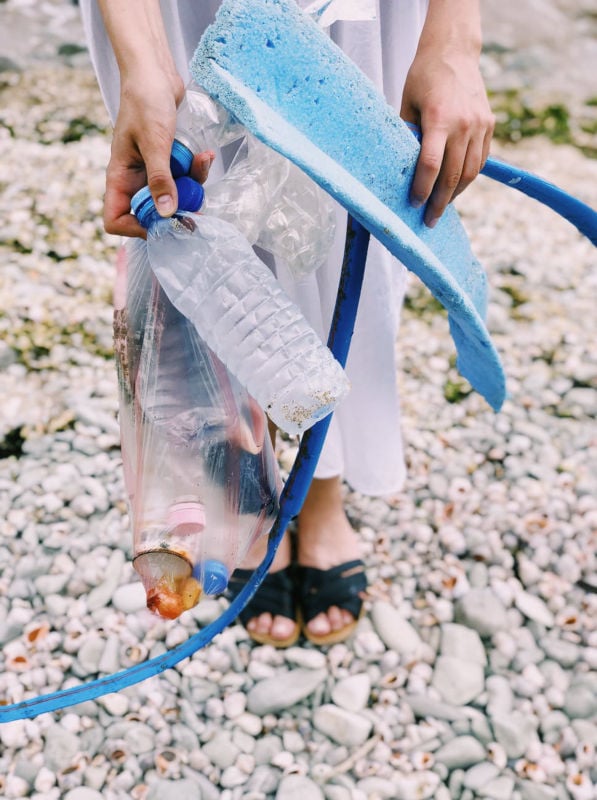 Still, is that the only reason? Crews work incredibly long hours, and are faced with massive sets of duties, so it's hard for us to think that the time that it takes to make each towel animal isn't time that could be spent elsewhere. Never mind the time it takes to launder the...bodies?
How Will the Absence of Bath Sheet Bunnies Impact Your Cruise?
The announcement from NCL has, to only slightly-overstate things, set the internet on fire - at least the sites and Facebook groups devoted to cruising.
Shamless plug, we have a Facebook group where you can ask your cruise questions - join us!
Many who have cruised before feel strongly that their towel animal friends are too tied to their cruise experience to see them go. Those looking forward to taking their first cruise soon may see pictures of past face towel fish and be disappointed they might not get the same treatment. Odds are however, there won't be much of an impact to your cruise experience. For one, NCL has stated that they're only doing this on some of their ships, and it seems that if guests request it, they'll be happy to leave a bath matt bear behind for when you come to your stateroom after dinner.
Additionally, this announcement from NCL has given other lines the chance to affirm that their towel animals aren't being herded off in the next port.
"We're continuing our towel animal program as normal," said Carnival spokesperson Vance Gulliksen. "It's a signature and popular element at Carnival."
Billy's Take on the Towel Animal Takedown
Some objects are tied to experiences through tradition, even if the object may not be, in and of itself, of great significance. For many cruisers, towel animals are inextricably tied to their cruising memories. I get that. That said, we all have different things that we value, and if someone asked me if I'd take a $5 OBC to not have any towel animals made during my cruise, I'd take it. Not because dangling $5 in front of me will persuade me of much (but you're welcome to try should we ever meet), but because I don't personally put any real value on towel animals when I cruise. In fact, as common as they are, while writing this, I had trouble finding any photo I'd taken of one, as they just don't strike me.
What I do value is the time that it takes to make them, even if that time isn't mine. In short, I don't care about towel animals (man, I hope PETTA [People for the Ethical Treatment of Towel Animals] doesn't come after me) and I suspect that while others may love them, if they were to be gone tomorrow they'd quickly fall into the category of things we might miss, but that have been replaced by so many other great parts of the cruise experience that we don't tend to think about it.
Read about five things we no longer see on cruise ships. Maybe one day it will be six.
I have fond memories of ice-carvings on the pool deck during every cruise when I was a kid - but I'd not trade them back for a moment at the cost of those iced washcloths handed out by the gangway. Nope, because those are a fine use of towels.