Author: Bill October 19, 2020, Updated: October 31, 2020
Right now there are scores of cruise ships docked and out to sea, without any guests, and just a skeleton crew to keep things in safe and working order.  That doesn't mean those aboard aren't working hard, as was demonstrated Saturday off the Florida coast when the crew of Carnival Sensation sprang to action to ensure the safety of other mariners.
In the early hours of Saturday Oct 17 2020, a small vessel about 37 miles off the coast of Palm Beach, Florida found itself in trouble.  With 24 persons onboard, and far from land, the craft was taking on water.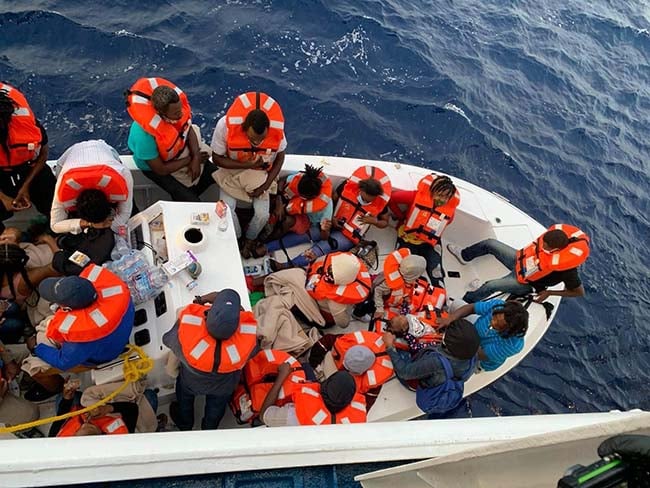 Cruise ship Carnival Sensation, which was nearby, maneuvered alongside the ailing ship and brought the individuals (including two children) on board.  The crew then provided the rescued persons food, water, and blankets.  They were evaluated by shipboard medical staff and quarantined away from crew members while the US Coast Guard dispatched a cutter to the ship's location.  Once the USCG arrived, Carnival Sensation transferred the individuals to the care of the coast guard crew.  
Click here to learn about cruise ship safety.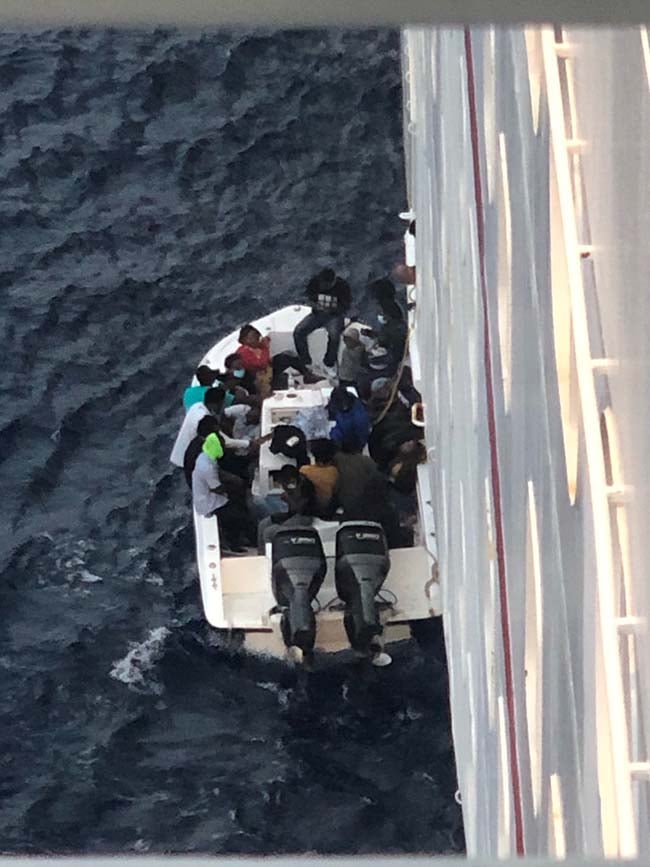 Billy's Take
While cruise passengers may be few and far between at the moment, there are still countless pleasure craft and commercial vessels at sea, and no pandemic or other circumstances change the international law or the goodwill of people to help when emergencies arise on the water.  As many ships wait out the current challenges in the Florida Straits and the waters off the Bahamas, occasionally coming to shore for supplies and shuttling of crew members, they end up serving as an extra set of watchful eyes on the busy waterways.   This is an important reminder that there are still hard working folks out at sea - and we'd bet that like us, they're looking forward to a return of cruising.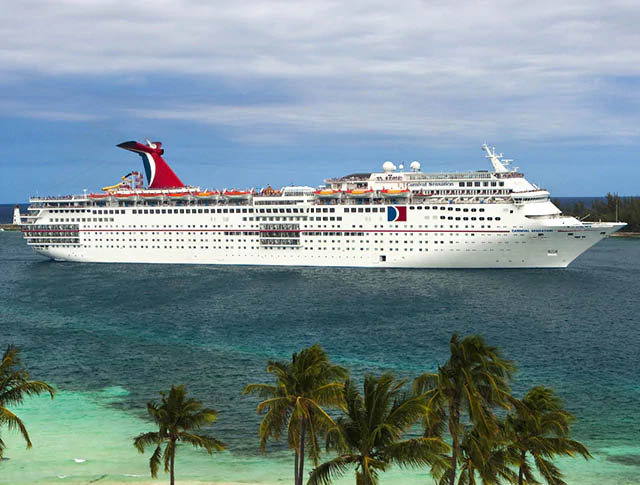 The 70k GT Carnival Sensation usually carries over 2,000 passengers and 920 crew, but is currently occupied by a small number of operational crew.  As of October 19th she was south of Freeport, Bahamas with a cluster of company vessels (other Carnival owned cruise ships). 
To keep an eye on when ships will be returning to service, check out our tracker here: When will cruises start again?