Posted on Fri, 01/14/2022 - 21:20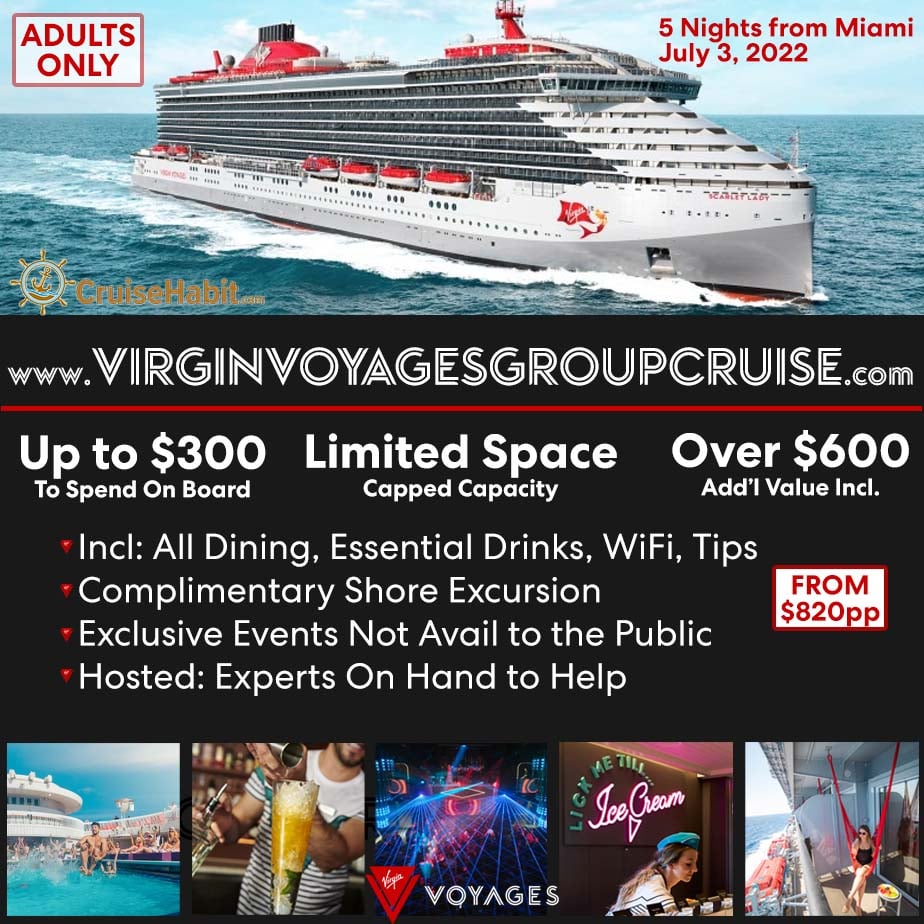 Virgin Voyages is a brand new adults-only cruise line, and this July we hope to be cruising with YOU on their first ship, Scarlet Lady.
Like on our first group cruise, we'll be having special events and adding both fun and value to this cruise.  Check the section labeled "Special Events" below to see what we've got lined up so far.  For now, find the basic info below, and fill out the purple form to get a free no-obligation quote!
Thanks!
Virgin Voyages Group Cruise Info
What: Five Nights on the Adults-Only Scarlet Lady
When: July 3, 2022
Where: Miami | Costa Maya, MX | Bimini, The Bahamas | Miami
Why: Complimentary dining, and internet access.  Relaxing areas indoors and out, plus over-the-top entertainment, and a cruise line that is doing things differently.
Special Events
By joining our group you'll have access to special events both onboard, and even before the cruise starts!  Below are just a few of the things we have planned, but some are under wraps, and can't be revealed until closer to embarkation day.  If you're on this cruise, be sure to join the Facebook Group for details.
Last Minute Tips & Sips: Meet up in Miami the night before we sail and Billy will show you the ropes, going over what to expect and offering tips from embarkation to disembarkation, and everything in between.
Embarkation Day Meet & Greet: Do you like meeting new people on a gorgeous ship while sipping sparkling wine?  You bring yourself, we'll bring the sparkling wine, and we'll get to know each other and kick off the cruise right before sailing off.
Life is a Beach When We Pay: Enjoy a complimentary all-inclusive beach day in Costa Maya.  You'll relax on the beach, enjoy food, drinks, and fun.  What won't you get?  A bill. This is a thanks for being part of the group.
Cabin Crawl with Sweet Suites: We've got several types of suites and cabins in the group, and we'll offer a chance for you to tour them all.  This is a great way to see what type of accommodations you'll want on your next Virgin sailing.  Trust us, you'll want to come back.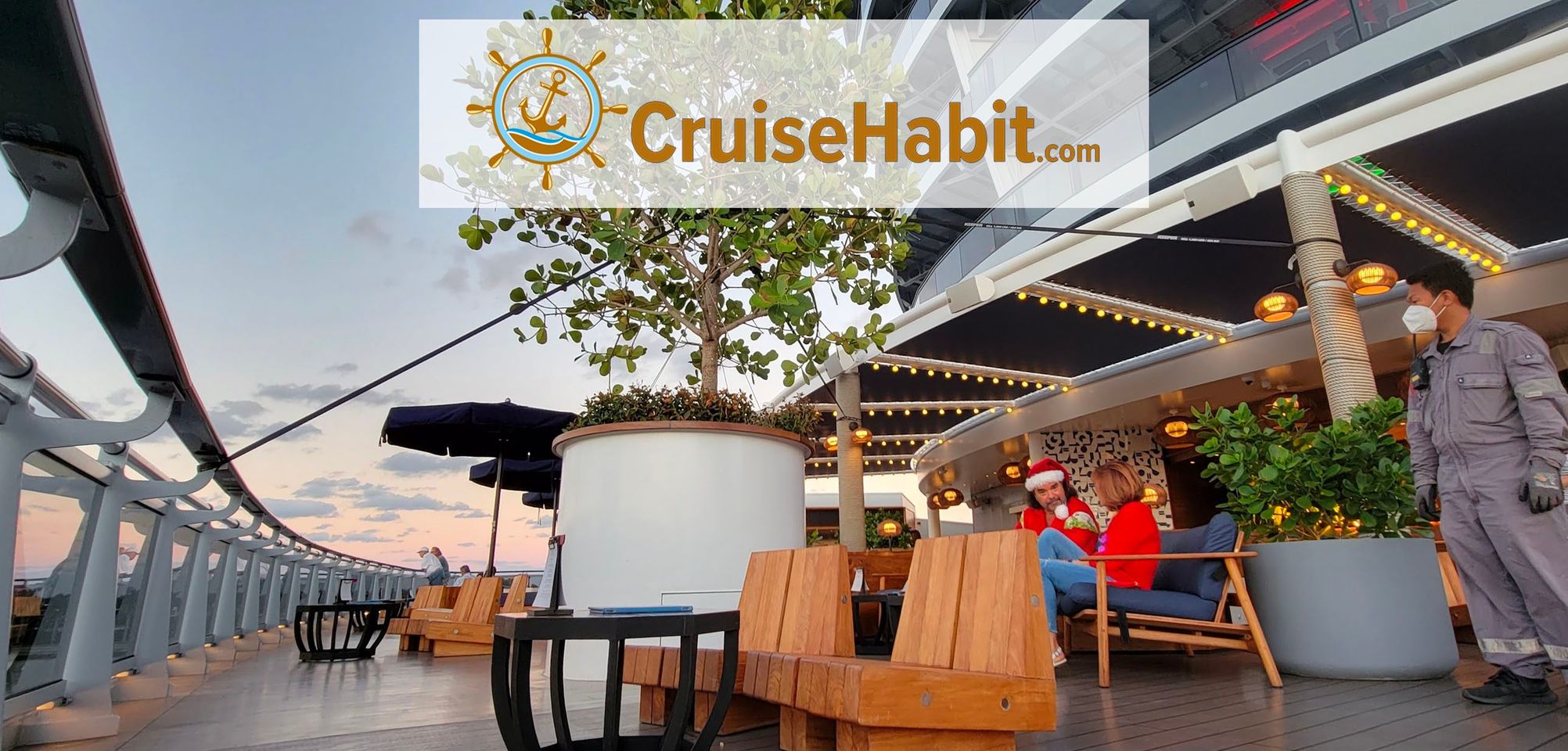 Want More Info on Scarlet Lady
The best way to get information specific to your trip is to fill out the purple form below.  For information specifically about Virgin Voyages and Scarlet Lady, however, check out these links. to articles and videos.  There is also a Facebook group for those booked or interested in booking this cruise.
Get more information on this deal!