Posted on Fri, 07/01/2022 - 20:44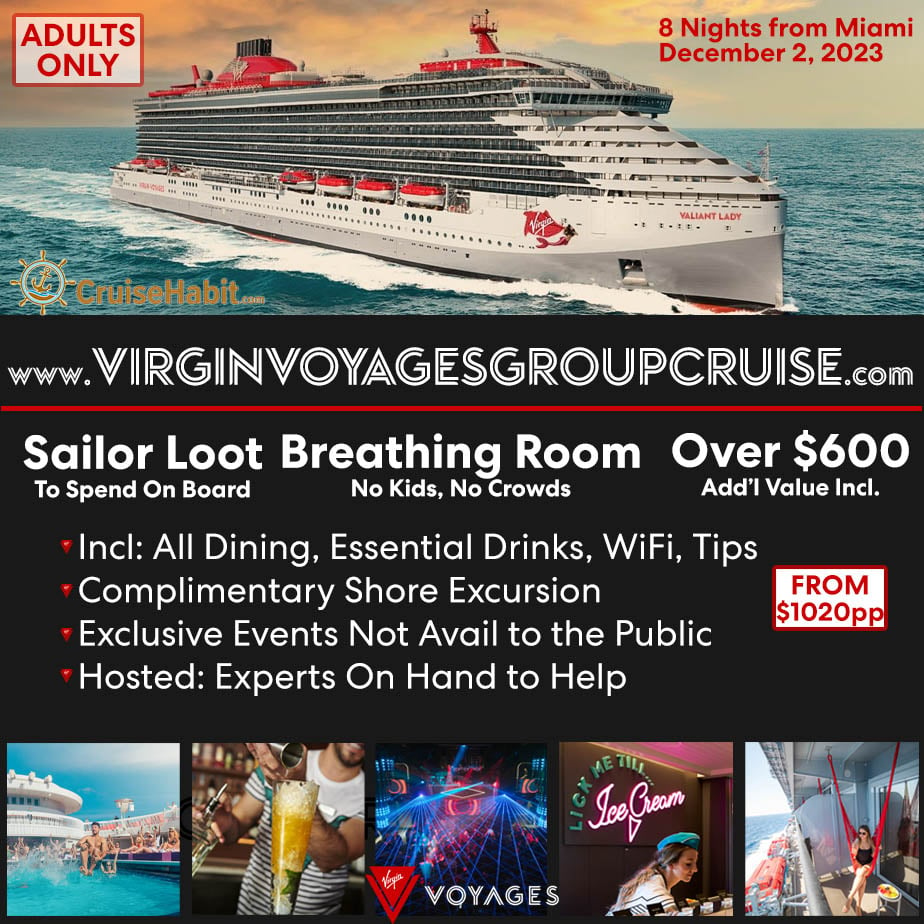 Virgin Voyages is a new adults-only cruise line, and we hope to be cruising with YOU in 2023 aboard Valiant Lady.
Like on our previous group cruise on Scarlet Lady (see some video highlights here), we'll be having special events and adding both fun and value to this cruise.  We've JUST announced this new opportunity, so we'll add more details soon, but on past sailings, those who booked with our travel partners enjoyed a complimentary excursion, preferred event seating, meet-ups, additional onboard spending money, swag, and more!  For now, find the basic info below, and fill out the purple form to get a free no-obligation quote!
Special note: If you've ever wanted to enjoy a suite, this could be an amazing time.  Cruise like a rock star in a Rock Star Suite for as little as $2375pp - that's a spectacular and spacious room, with a bar setup, access to Richard's Rooftop exclusive lounge, a dedicated agent to cater to your every need.  Not planning on spending time in your room?  Inside rooms start at just $1040pp.
Thanks!
Virgin Voyages Group Cruise Info
What: Eight Nights on the Adults-Only Valiant Lady
When: December 2, 2023
Where: Miami | Puerto Plata, DR | San Juan, PR | St Croix, USVI | Bimini, Bahamas | Miami
Why: Complimentary dining, and internet access.  Relaxing areas indoors and out, plus over-the-top entertainment, and a cruise line that is doing things differently.
Special Events
By joining our group you'll have access to special events both onboard, and even before the cruise starts!  We'll announce details soon, but if you're on this cruise, or just thinking about it, be sure to join the Facebook Group.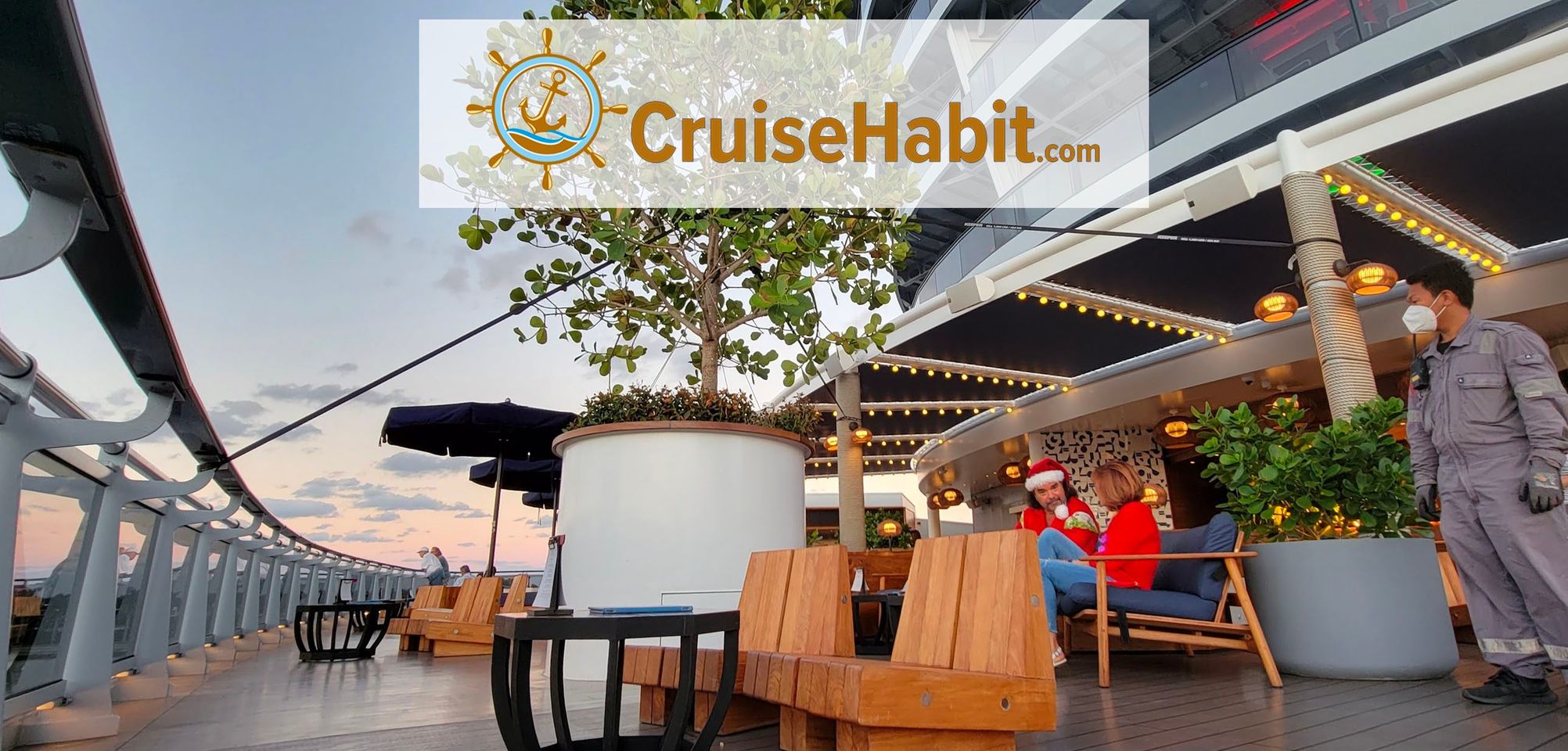 Want More Info on Virgin Voyages
The best way to get information specific to your trip is to fill out the purple form below.  For information about Virgin Voyages, however, check out these links. to articles and videos.  There is also a Facebook group for those booked or interested in booking this cruise.
Get more information on this deal!