Posted on Mon, 11/01/2021 - 20:08
If you're looking to book a Royal Caribbean cruise, there may be no better time than now.  Through a special arrangement with our friends and travel partners at TouringPlans Travel, you can save hundreds on your next cruise.  How?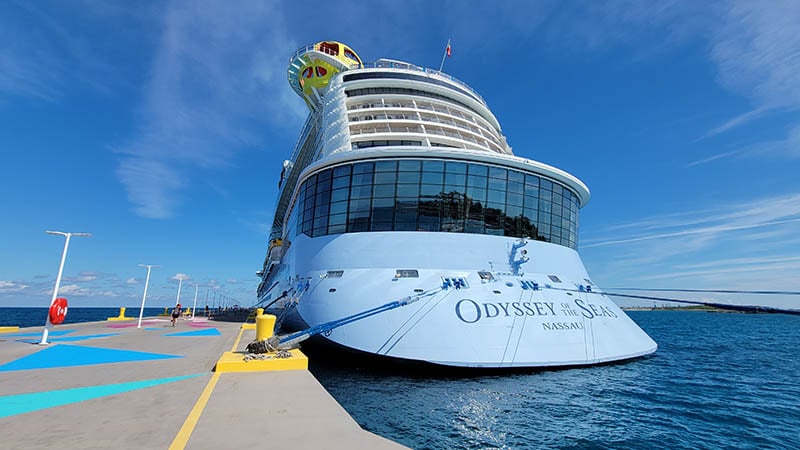 Book a Royal Caribbean cruise through them by November 14, 2021 (but make sure to mention CruiseHabit!) and you'll get free gratuities plus up to $125 in onboard credit, depending on your cabin category.  For example, if you're booking a Junior Suite for seven nights, you'd save a total of $370 on top of all other offers and promotions.  There is a way to sweeten this deal though.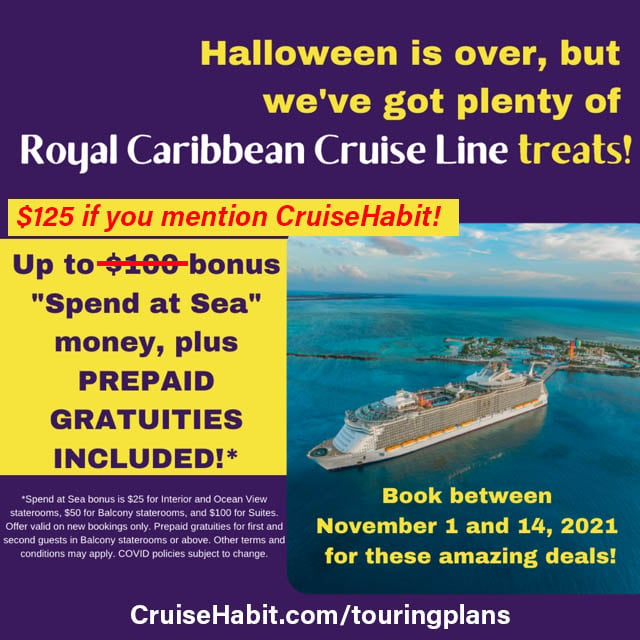 Want to save even more?  If you qualify for the American Express promotion you could get back points or cash.  We've seen offers of up to $500 back!  Not bad.  Remember, you can combine these and other offers.
Fill out the purple form below and one of the awesome TouringPlans professionals can answer your questions and help plan your cruise.  Want to check out Royal Caribbean's new Odyssey of the Seas?  We're onboard now, so follow along on Instagram!
Get more information on this deal!