Posted on Fri, 02/14/2020 - 13:03
Recently, Celebrity announced in an abundance of caution related to coronavirus, they'd be canceling all remaining Celebrity Millennium sailings in Asia for this season.  This means they've added several five night Pacific Northwest and eleven night Alaska sailings, offering amazing opportunities to sail on a newly Revolutionized ship at great rates.  How great?  In some cases, we're talking about suites for under $152 pp/pn.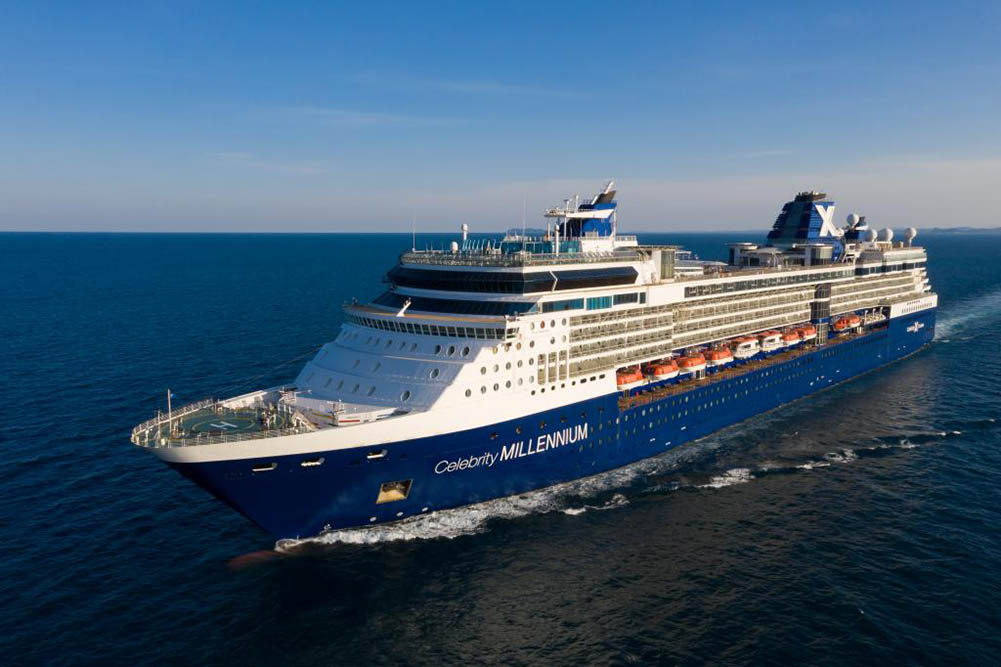 The Itineraries
April 20th & April 25th 2020 "Pacific Northwest Cruise", Five Nights
Seattle WA, Astoria OR, Victoria BC, Vancouver BC, Seattle WA
As of writing this, we're seeing suites (with WiFi, gratuities, drinks, and OBC) going for less than $152 pp/pn.  

April 30th & May 11th 2020 "Ultimate Alaska Cruise", Eleven Nights
11 Nights Alaska: Seattle WA, Inside Passage (cruising), Ketchikan AK, Juneau AK, Skagway AK, Icy Strait Point AK, Hubbard Glacier (cruising), Sitka AK, Inside Passge (cruising), Victoria BC, Seattle WA
As of writing this, we're seeing suites (with WiFi, gratuities, drinks, and OBC) going for less than $182 pp/pn.  

Scroll down to get a quote for the latest rates on this quickly developing addition to Celebrity's offerings.  The same people that help plan our trips and make them great can help you too!
Billy's Thoughts
Keep in mind that in 2019 Celebrity Millennium was completely redone, going through Celebrity Revolution, meaning that she now has features and styling that match the "new" look of Celebrity Cruises - in addition to all new furnishings, art, and more.  After these additional sailings she will continue on her previously scheduled Alaska sailings, which may already be a great value as 'edge of season' cruises in Alaska tend to be at lower costs than the same cruises just a month later.  You can see some of her new look in the photos below, and if you're interested in one of these sailings, fill out the form at the bottom and get a no-obligation quote.
Celebrity Millennium Photos
The Metropolitan Restaurant on Celebrity Millennium is a gorgeous space, and we've always loved the large aft windows while dining on Millennium Class ships.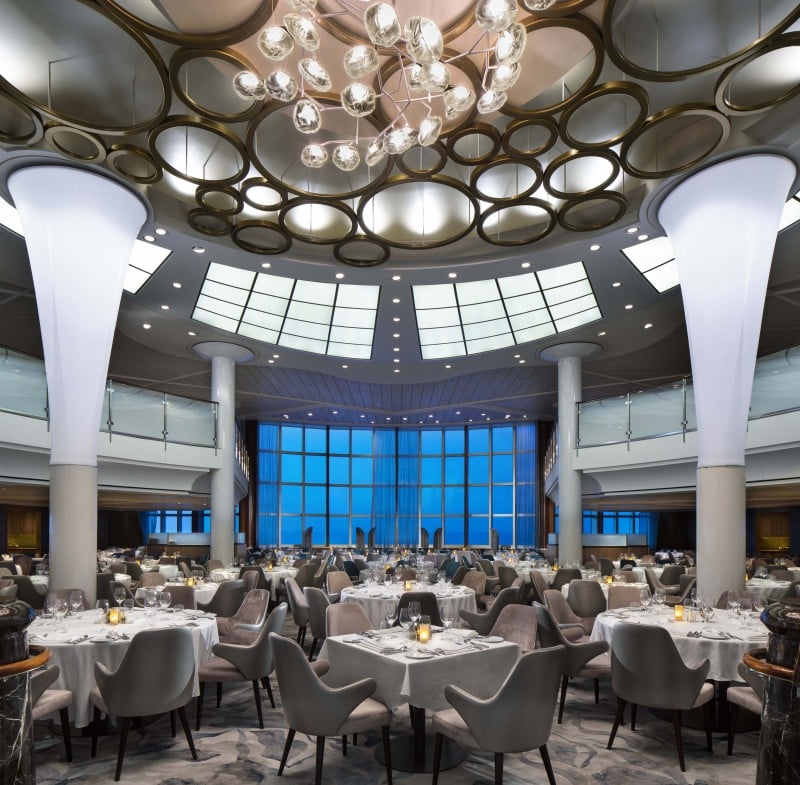 The Sunset Bar is the aft bar on most Celebrity ships.  On Millennium Class ships, this is located just behind Oceanview Cafe, meaning in addition to be a gorgeous place to relax or celebrate sail-away, you're also just steps from great buffet options.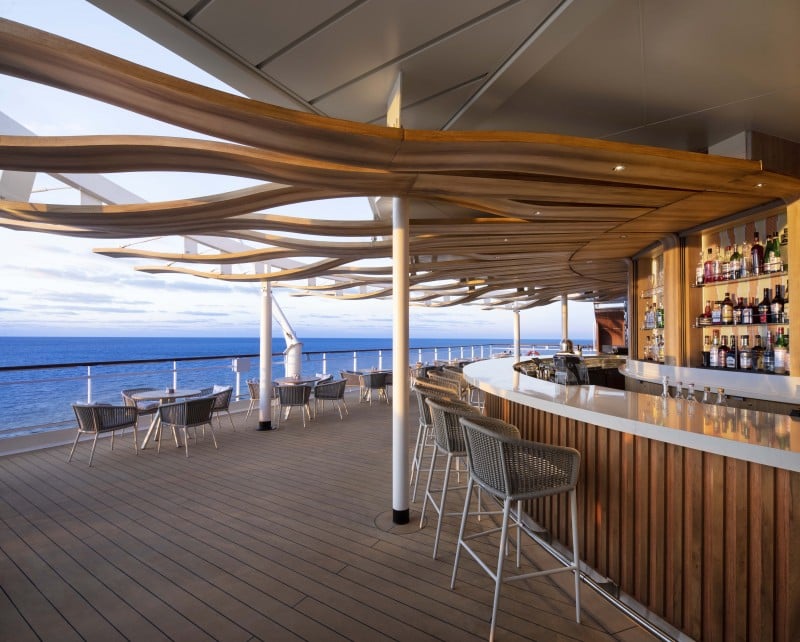 The staterooms on Millennium were already spacious and comfortable - more so than many might expect from a ship of her size (about 90k GT).  During Revolution however, these rooms were stripped and new furnishings, art, fixtures, and more were put in.  It's rare to see such a stateroom overhaul during a ship refurbishment, but that's just what we got with Revolution.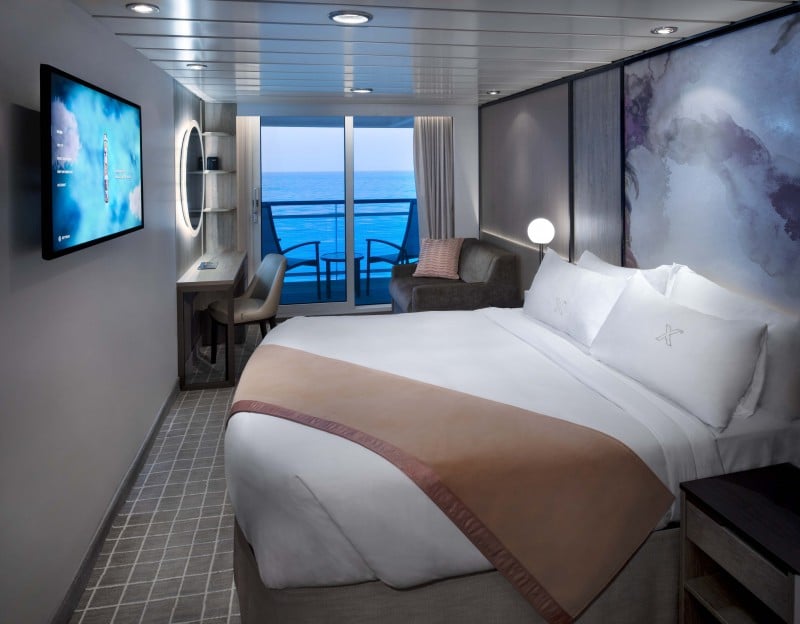 Get more information on this deal!