Author: Bill March 27, 2022, Updated: March 28, 2022
We're teaming up with other cruise content creators on March 29 at 9:00pm Eastern to discuss our recent experiences on Wonder of the Seas, the world's largest cruise ship.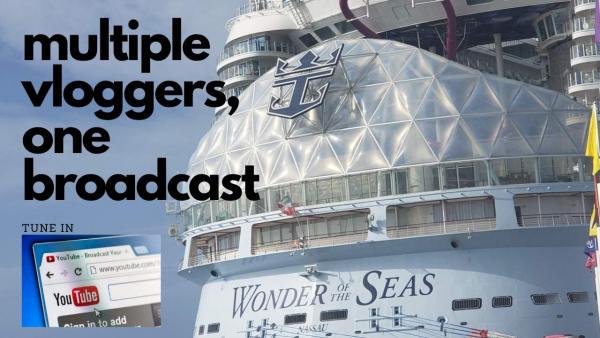 Be sure to subscribe to our YouTube channel so you can tune in!  This will be a simulcast on their channels as well, and you should definitely follow and subscribe to their accounts to get more fun cruise updates.  Down below is some information they've provided about themselves along with relevant links.
Cruising With JT
Hey everyone! I am John aka Cruising With JT and am super excited to bring you the cruising experience from my perspective. I've been on 17 cruises including my most recent on Wonder of the Seas inaugural and had the most incredible time. I officially started "Cruising With JT" in August 2021 during Ovation of the Seas first cruise back to Alaska. I've been to Alaska 5 times and am going for the 6th time this summer so if you have any questions on Alaska, I am your guy! Looking forward to bringing you more fun and interactive cruise YouTube videos and LIVEs along with beautiful pictures on Instagram, thank you! Cheers to cruising!!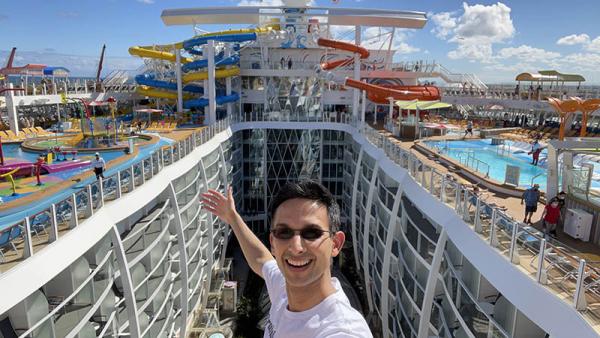 Anchors Anyway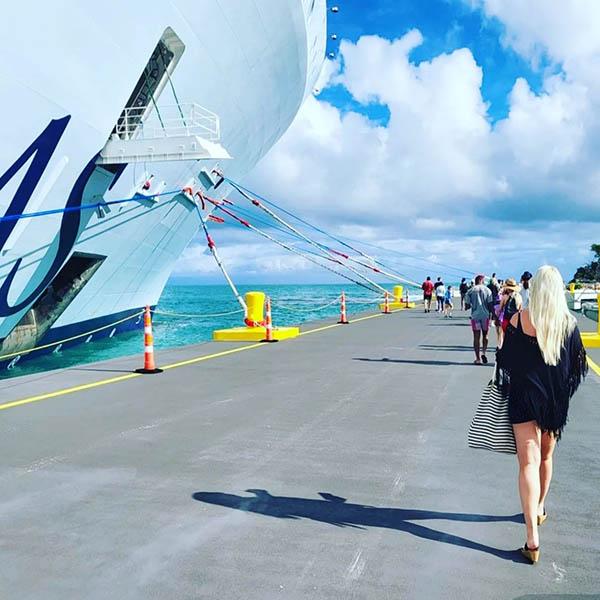 Hey Everyone! My name is Megan AKA Anchors⚓Anyway. I have an untreatable Addiction to Cruising and those Sunsets at Sea. Follow me as I get started for a big Year of Content ahead! Cruises to Bermuda, Canada, Bahamas, Caribbean and 12 days in Alaska!! Links to Instagram and YT 👇
Parkers On The Go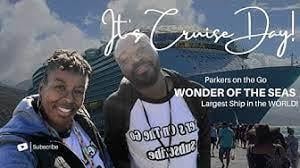 Hi Everyone! We are Brandon and Charvon and together we are Parkers On The Go!!! We are a couple who love all things travel but happened to fall in love with cruising. We show you how we like to travel including any mistakes made along the way. We started our channel in July of 2021 and have not looked back! We are theme park enthusiasts (Universal Studio is our home away from home), cruising fanatics and just a fun couple!
We have been on 4 cruises since starting our channel and 2 maiden Voyages (Wonder of the Seas and Virgin Voyages Scarlet lady).  We are wrestling nerds and thrill fanatics. You can follow along on our adventures on all of our socials @Parkersonthego 
and on YouTube. Come on, Let's Gooooooo!!!
NYC Rocks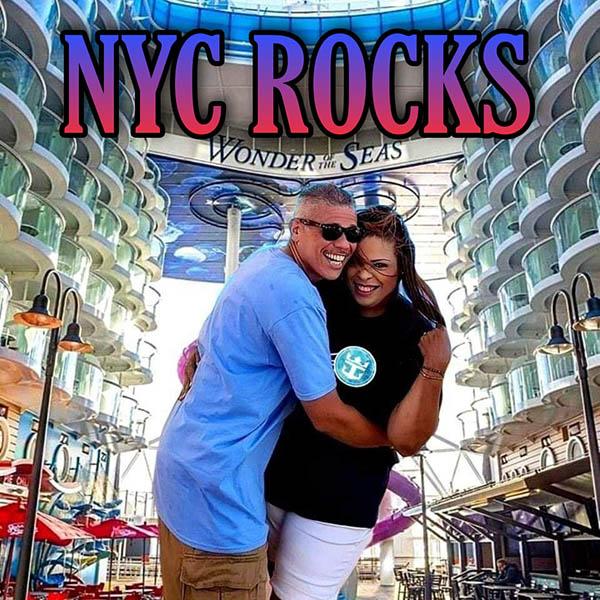 Hey fabulous people! We are Marilyn and Frank, together we are NYC Rocks! We are native New Yorkers and we are absolutely obsessed with Cruising. We sailed for the first time on Carnival Miracle in 2009 and 26 Cruises later we are still sailing! We have sailed Royal Caribbean, NCL and Carnival. We love our city of New York as well as cruising! Please check out our social media to see us have fun together and enjoying life! We love bringing you along for the ride! Thank you! 👇
Guga and Rob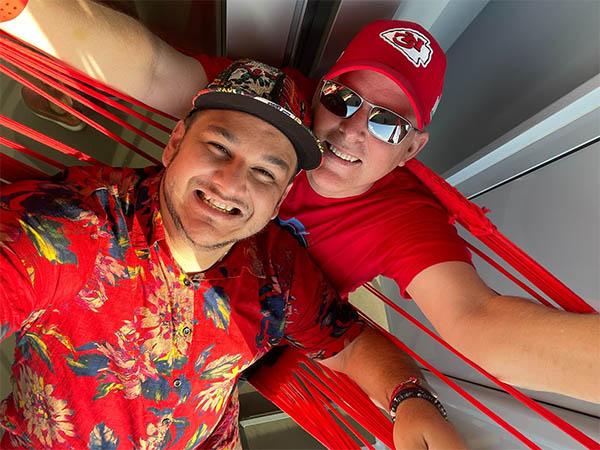 We are Guga and Rob of Orlando, Fl.  Our passion is cruising on the high seas around the world and bringing it to you on YouTube and our other social media platforms.  The most important thing for us is to connect with people and make new friends and support other content creators too. We have sailed over 17 cruises and currently have over 20 booked through 2024 and always adding more!   Guga has many years experience as a tour guide and Rob over 30 years at an International Airport having worked in Security for the Airport Authority, and as a 911 Supervisor for most of his adult life.
Upcoming cruises:
Want to follow our cruises and join us one/more, download the "cruise shipmate" app and add our shipmate name: "gugaandrob" to discover all of the great cruises and content coming your way.