Author: Bill December 7, 2021, Updated: December 9, 2021
While cruise lines are making it relatively clear how get what you need in order to sail, companies providing these services don't always speak the same language as the cruise lines.  This has lead to many asking about one particular COVID test option from Walgreens.
Cruise Line Testing Requirements
Make sure you look at the testing requirements for your specific cruise, as things change, and can vary not just between cruise lines, but even individual sailings.  In most cases, fully vaccinated persons sailing from the US need to show proof of a negative COVID test taken within two days of embarkation.  Generally, this can be any PCR or rapid-antigen test, both of which are available from many providers.  Unvaccinated children, if allowed, may be required so have PCR test results, so again, check with your cruise line.  You can find more information on vaccination requirements here.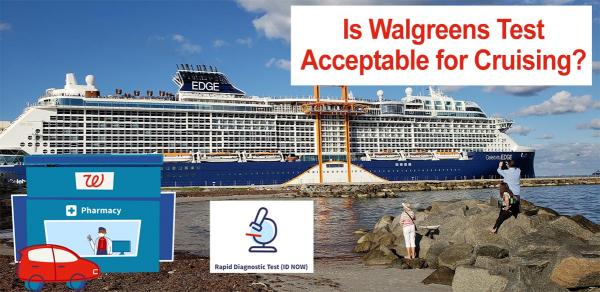 Walgreens COVID Testing for Cruises
Naturally, many cruisers turn to large national pharmacy chains for COVID testing - and this can be a fine option.  Walgreens, however, offers a type of test in many locations, which isn't listed on some cruise line websites.  This is described on their site as a "Rapid Diagnostic Test (ID NOW)."  The pharmacy chain advertises results for this test in less than 24 hours, which makes it very appealing for travelers.
If we look at the requirements from Royal Caribbean and Celebrity Cruises, as one set of examples, they say:
​This confused us at first, as it didn't seem clear whether the ID NOW test offered at Walgreens would be acceptable to cruise lines.  Digging a bit deeper though, we find the answer: the ID NOW test is a molecular test.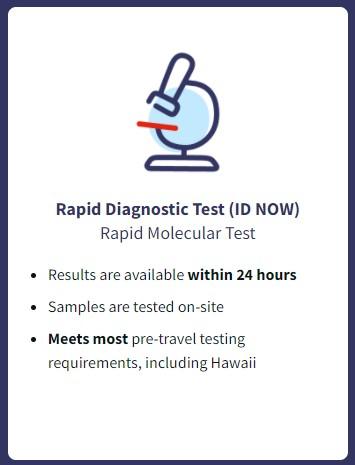 Molecular tests, sometimes referred to as NAAT test, are specifically listed as being acceptable for several cruise lines, including Carnival Cruise Line, Royal Caribbean Cruise Line, Celebrity Cruises, and others.  We also confirmed this with Royal Caribbean and Celebrity, who noted that some of their own shoreside staff has sucessfully used the Walgreens test for boarding their cruises.
Wrap Up
While testing requirements are subject to change, and every cruise may be handled differently, the ID NOW test offered at many Walgreens locations is accepted by most cruise lines, for most circumstances.  For more information on general testing, vaccine, and masking requirements, check out Masks, Testing, Buffets, and More - The Skinny on Cruise COVID Restrictions.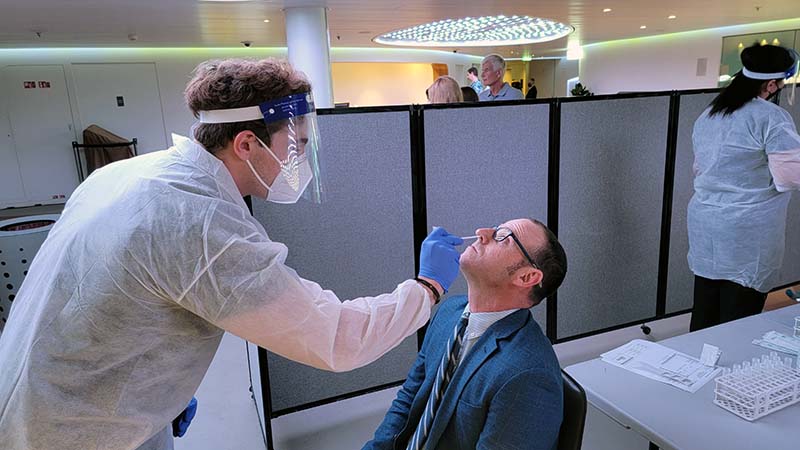 Thanks to Doug from CruiseRadio.com for again being a test dummy, err, friend.