Author: bill February 1, 2021, Updated: September 1, 2021
Princess Cruises' Celebrity Revolution program allows for a range of high-tech enhancements to the guest experience, including contactless payments, high-speed internet, easy entry, and now even sports betting at sea.  Of course those who like to put their money where their jersey is will enjoy this new option, but we think there is also good reason for those who don't partake to be happy about the news.
Sports Betting on a Princess Cruise
On Feb 1, 2021 Princess announced that for the first time ever guests will be able to bet on sports while cruising.  Using Ocean® Sportsbook, a new, real-time sports wagering option onboard its MedallionClass ships, Princess will offer guests the opportunity to place bets on major sports competitions like professional and college football, basketball, baseball and hockey as well as other events.
While cruising, guests can use the MedallionClass app to place bets on events taking place during their cruise, as well as on competitions that take place after their voyage.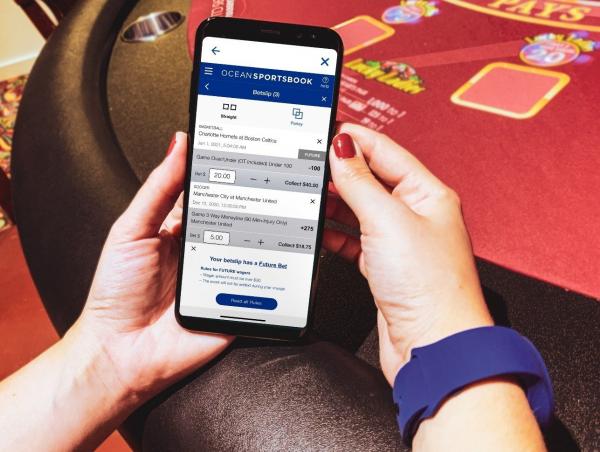 "On Princess MedallionClass cruises our guests can stay connected with their friends and family around the world, and now with Ocean Sportsbook, they can also stay connected to their favorite teams and wager on a host of events whenever they sail with us," said Jan Swartz, president of Princess Cruises.  "Taking a cruise vacation no longer means being disconnected from a big game, an iconic event or friends and family."
Ocean Sportsbook will be available on all Princess MedallionClass ships* returning to service in 2021.  The new Sportsbook is part of Ocean Casino – a digital experience that lets wagers be placed beyond the casino – stateroom, poolside, spa, and more – on an assortment of games that include blackjack, slots, poker, roulette, bingo, keno and lottery.
*It's worth noting that the only ship not expected to be MedallionClass, Pacific Princess, was sold this month, as we predicted back on July 2020: The Real Reasons Cruise Lines Are Selling Ships – And Which Ones Are Next
Why Non-Gamblers Should Be Happy About This
Cruise lines have taken on a lot of debt in the past year and are months away from significant operating income.  Meanwhile, the cruising drought is being met with the pent-up demand of consumers ready to get away.  High demand, low supply.  We've already seen prices higher than in past years, which is why we're encouring folks to put deposits down now for cruises they'll want to take in the future.  Fares aren't the only way lines make money though.  Premium and especially contemporary lines rely on onboard spending for a big chunk of their revenue.  This means drinks, onboard retail, excursions, specialty dining, and yes, gambling.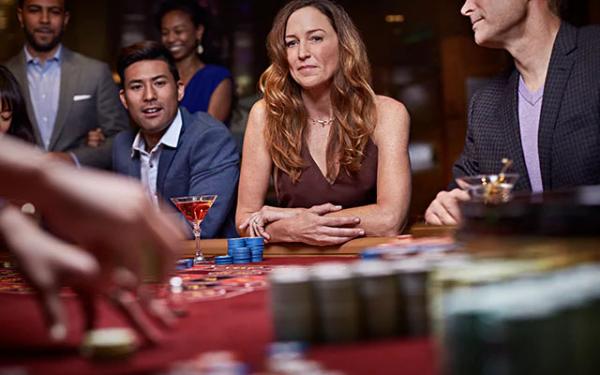 Increasing onboard revenue helps lines like Princess keep fares down.  So revenue from the casino (or from guests' smartphones in this case) means that those risking some cash for the sake of fun and hope of gains might actually make your cruise more affordable. Cruisers betting big on their favorite team might just be doing a small part in keeping your stateroom fare lower, just like folks flying first class don't just get wider seats, they help keep your coach ticket price lower.  I don't gamble and I don't follow sports, but I do care about keeping cruise fares low, so I'll do my part by sipping the finest scotch onboard while others bet which color jersey crosses a painted line most often.  Non-drinkers: you're welcome.