Posted on Mon, 11/28/2022 - 19:22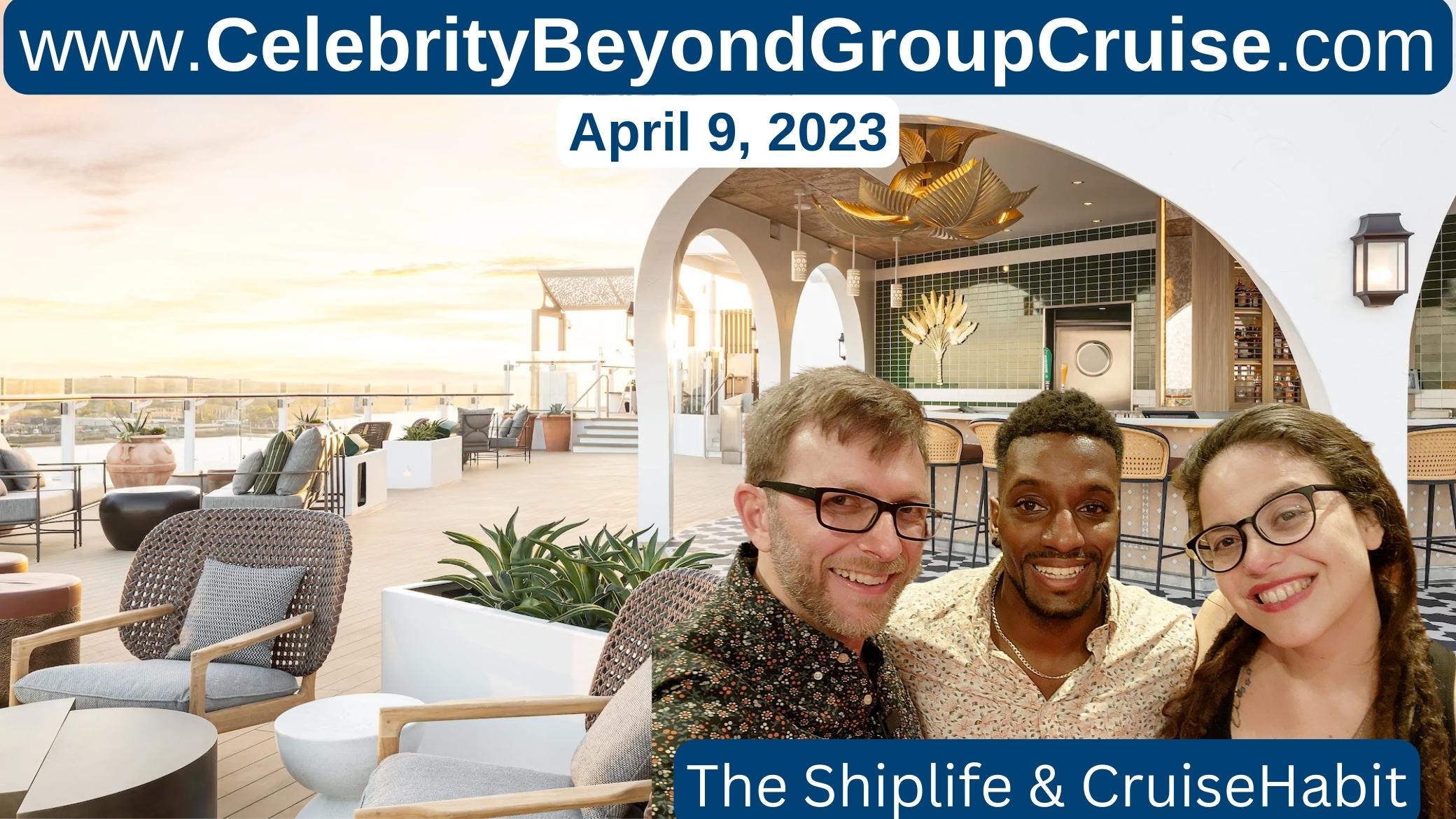 Celebrity Beyond is the newest ship from Celebrity Cruises.  In fact, she's not just a new ship, but she's got some significant enhancements over the already impressive and innovative Edge series ships!  If you want to try out something new, and enjoy special events and face time with Billy, Larissa (from CruiseHabit), and J (from The Shiplife), then this is your chance!  We'll be hosting special events onboard and at sea.  In Costa Maya, we'll take a trip to a remote beach resort, and in other ports we'll have opportunities to for you to head off the beaten path and visit some of Billy and J's favorite spots.  From game shows and exotic getaways to ship tours and talks about the history of cruising, you can spend your time with us, or just cruise this new ship and take advantage of the great deals our partners at TouringPlans have arranged.
Celebrity Beyond Group Cruise Info
Fares including drinks, WiFi, tips and onboard credit start at just $3013 for two people!
What: Seven Nights on the Brand New Celebrity Beyond
When: April 9, 2023
Where: Ft Lauderdale | Nassau | Costa Maya, MX | Cozumel, MX | Grand Cayman, CI | Ft Lauderdale 
Why: Special events with The Shiplife & CruiseHabit, drinks, WiFi, tips, an exclusive shore excursion, and a fantastic new ship
Special Events
By joining our group you'll have access to special events both onboard, and even before the cruise starts!  Details coming soon.
How to Join Us
Contact your TouringPlans Destination Specialist or fill out the purple form below.
Want More Info on Celebrity Cruises
The best way to get information specific to your trip is to fill out the purple form below.  For information about Celebrity Cruises, however, check out these links to articles and videos. 
Get Information about the CruiseHabit & Shiplife Group Cruise on Celebrity Beyond