Author: Bill
The Summer has come to a close and that means many ships are repositioning back to their home ports in South Florida. While we're happy we get to stalk watch more ships as they sail out this also means we get to ramp up our own cruise schedule, with at least three cruises on three different lines! To make sure we can share the latest in cruise news, opinion pieces, and tales of our latest sailings with as many folks as possible, we thought we'd chum the waters with a giveaway (we're nothing if not honest).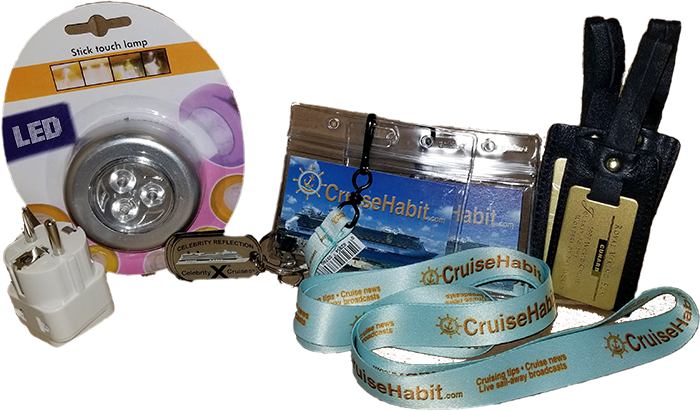 Up for grabs are some items you can find in the CruiseHabit Shop, as well as a few items you can't find anywhere else!
A 2-in-1 power-adapter (so you can add outlets in your stateroom)
A Celebrity Equinox "dog tag" keychain
Three limited-edition Royal Viking Sun 1997 World Cruise luggage tags.
It takes only moments to enter, and the more ways in which you enter the better chance you have to win and get this bounty of over $50 in cruise gear delivered right to your door.