Author: Bill July 5, 2020, Updated: July 5, 2020
As we excitedly await the inaugural sailing of Scarlet Lady, Virgin Voyages' first ship, we realized that we can get just a small taste of her unique flavor right now from home.
The startup cruise line partnered with JoJo Tea in Miami, and will feature their premium teas onboard – including some exclusive to Virgin Voyages.  Recently however, they announced that you could purchase some of their unique selections online – so we did just that.  We headed over to sipjojo.com and purchased several teas, including 60 grams of their loose-leaf "Morning After Breakfast Tea", which Virgin describes as "Breakfast Tea 2.0".
This short article is a bit different, but we had fun with it - so you may want to check out the video at the bottom of this post for more.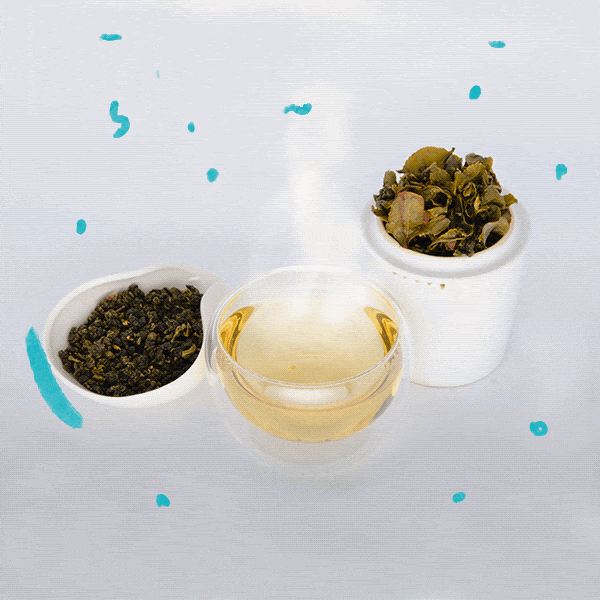 About the Tea
Per JoJo's website:
"Developed in partnership with Virgin Voyages, this 60g blend pouch includes black tea from two cooperatives and one estate and offers a familiar rich sweetness, but with depth and structure to make it last."
They also mention notes of Sweet Potato, Tamarind, and Chocolate from these leaves sourced from India, Nepal, and Sri Lanka.
The pouch was $13 plus $7.50 shipping, and arrived in just two days.  If you're in Miami-Dade county, they actually deliver for free, so if you're staying in the area before (or after) your next cruise, get some tea delivered to your hotel.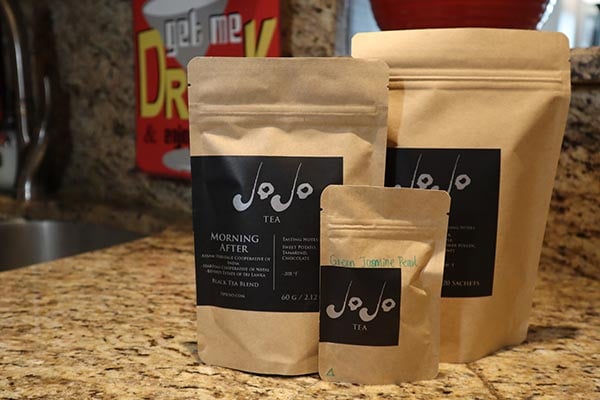 Constructing Our Virgin Voyage's Tea Experience
I'm far from a tea connoisseur, and we wanted to be consistent here, so we immediately purchased a copy of ISO-3103:2019 ("Tea — Preparation of liquor for use in sensory tests"), the prescribed tea-testing kit, a calibrated thermometer, and – nah, I used my Mickey teapot.  It's awesome, and that other stuff sounded like too much work.  I fully expect some of you to tell me I'm drinking tea all wrong.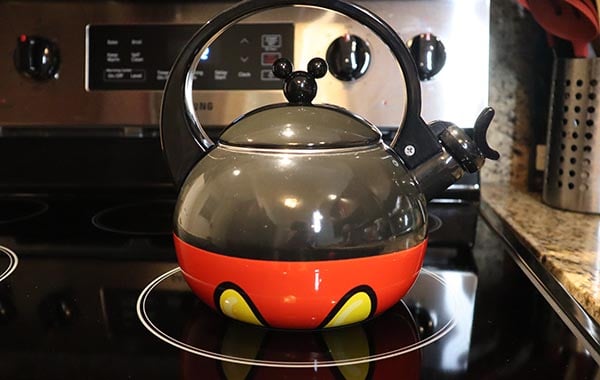 Following instructions, JoJo notes on the packaging that this tea should be prepared with water of about 208F – a touch below boiling point, so I figured by the time I poured it we should be in good shape without the need for a thermometer.
The desired strength of tea is subjective, but most recommend using about 2 teaspoons of tea per cup, and steeping it for 2-3 minutes.  The "Morning After Breakfast Tea" comes as loose-leaf, so I used an infuser, though some of JoJo's others teas (including the chamomile we also tried) are available in satchels.
The End Result
Really great - in fact I've had more since trying it out and making the video you see here.  I enjoy tea on occasion, and quite often while cruising in fact.  I don't know enough or have a refined enough palette to speak intelligently about it, or describe the flavors, and mouth feels – but I also find myself gravitating toward somewhat "fancier" teas, like those from Tea Forte.
My expectations here were that I'd think, "alright, that's tea", but dismiss it based on cost, but I can actually see myself picking up more of this in the near future.  I'd love it if my next sip was enjoyed sailing onboard Scarlet lady, but for now, I'll keep enjoying it from home.