Submitted by

Bill

on Tue, 11/01/2016 - 10:13
American Express cardholders who enjoy cruising have had a few great opportunities to save lately and today the credit card giant has announced another, putting $100 back in your pocket if you're planning on booking a Carnival, Princess, Holland America Line, or Seabourn cruise.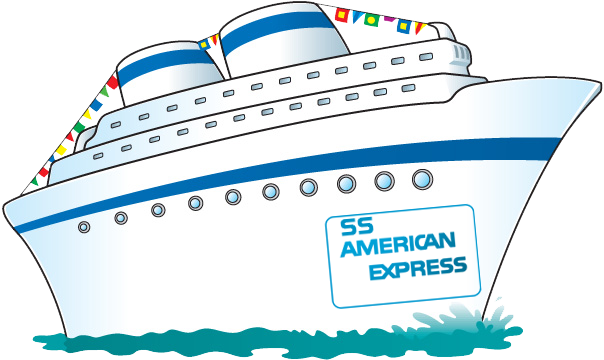 To find the offer, cardholders just need to log into their American Express account and check the bottom of their home screen under "offers". After scrolling a bit (or just selecting, "travel") you're just a click a way from adding the offer to your card. We've included the fine print below, but it's important to note this offer excludes other Carnival Corporation brands, and contrary to the initial wording below, it seems you can book through your preferred travel agent if you'd like. Let us know in the comments below if you take advantage of this offer!
Details
Get a $100 statement credit by using your enrolled eligible Card to spend $500+ while booking cruise line sailings with Carnival, Holland America, Princess, Seabourn or Cunard by 4/14/2017. See www.wlcl.com/amex . Terms and exclusions apply.
Terms
Enrollment is limited. Offer valid only for reservations booked between 10/14/16 and 4/14/17 with (1) Carnival at www.carnival.com or via phone 1-800-764-7419; (2) Holland America at www.hollandamerica.com or via phone 1-877-932-4259; (3) Princess Cruises at www.princess.com or via phone 1-800-774-6237; (4) Seabourn at www.seabourn.com or via phone 1-866-755-5619; or (5) Cunard at www.cunard.com or via phone 1-800-728-6273; or (6) through your Travel Professional between 10/14/16 and 4/14/17. Excludes the following brands: Costa, P&O Cruises, P&O Australia, Aida and Fathom. Excludes onboard purchases, transfers and transportation to the ship, gift and services, full ship charters, Base Camp at Denali Park (Holland America), McKinley Chalet Resort (Holland America), Worldwide Emergency Assistance Services, Special events in Culinary Arts, Digital Workshops, Special Entertainment Venues, Cancellation Protection plan (Holland America), formalwear rentals and charitable donations. Excludes the following if not booked at time of reservation: airfare booked through cruise line, excursions, Prepaid food/beverage programs, prepaid gratuities, prepaid wi-fi packages, spa packages, photo & video packages, onboard celebrations, luggage valet services, Travel Insurance, Vacation Protection, motorcoach program, charters, meetings and incentive bookings. Please note that hotels, car rental companies, cruise lines do not accept prepaid cards for charges authorized in advance, although prepaid cards may be used to settle the final bill. Check to make sure prepaid cards are accepted before attempting to use your prepaid card to take advantage of offers for these merchants. An "eligible Card" means a valid American Express® US Consumer or Small Business credit or charge Card that is issued by a US banking subsidiary of American Express. Prepaid Cards and products, Corporate Cards and American Express-branded Cards issued by other financial institutions are not eligible. Must add offer to Card and use same Card to redeem. Limit 1 statement credit per American Express® Card across all American Express offer channels. Statement credit will appear on your billing statement within 90 days after 4/14/17, provided that American Express receives information from the merchant about your qualifying purchase. Statement credit may be reversed if qualifying purchase is cancelled. If American Express does not receive information that identifies your transaction as qualifying for the offer, you will not receive the statement credit. For example, your transaction may not qualify if it is not made directly with the merchant. In addition, in most cases, you may not receive the statement credit if your transaction is made with an electronic wallet or through a third party or if the merchant uses a mobile or wireless card reader to process it. By adding an offer to a Card, you agree that American Express may send you communications about the offer. POID: CDEF:0001