Author: Larissa March 24, 2022, Updated: February 28, 2023
If you're planning a Virgin Voyages cruise, you might be feeling overwhelmed.  Are reservations necessary on Scarlet Lady?  Does Virgin Voyages have a sailaway party?  Maybe some activities seem a bit risqué for your taste.  After sailing Virgin Voyages' Scarlet Lady quite a few times, we decided to put together a list of seven "dos and don'ts" to prepare you for your cruise.  At the end of the list, check out how you can join us on Virgin with special events, excursions, and extra value adds - or book on the Virgin site by clicking here!

Do sign up for the Grog Walk on the first or second night of the sailing, especially if you're traveling solo
Billy and I are not big fans of sugary mixed drinks, so we don't usually do pub crawls unless we are traveling with others, but this was suggested as an alternative when a tasting we had signed up for was canceled, and I'm glad we tried it (and not just for the food stop we made in Pink Agave).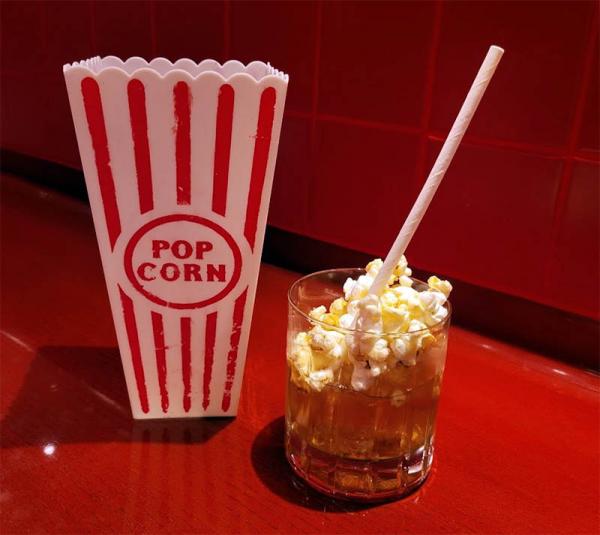 I got to try a very strange, yet surprisingly delicious cocktail that I probably would not have ordered otherwise, and we found it to be a great way to get acquainted with what was at all of the bars and lounges that we would want to go back to later.  We even "rediscovered" a bar that we had seen when we toured the ship on our first couple of sailing, but had since forgotten about.  We also made several new friends that we had a blast hanging out with throughout the cruise.  This is partially thanks to Virgin building in some social aspects, including challenges that you complete in order to get your drink, like drawing people you're with.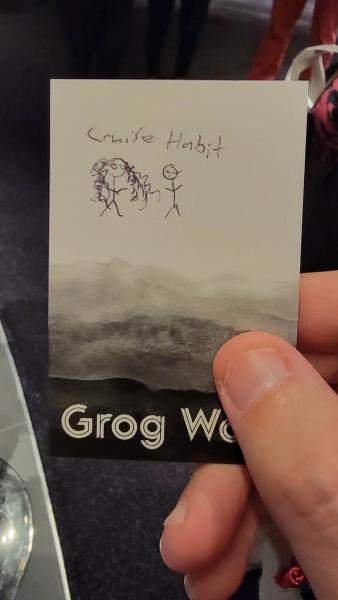 BTW: Looking for opportunities to socialize that don't have to involve alcohol? There are plenty of other activities to enjoy such as afternoon tea or a painting class.  For a more high energy atmosphere, check out the karaoke party at The Social Club, which features the same great selection of songs you can find in the private karaoke rooms in a venue called the Groupie but with an audience to cheer you on!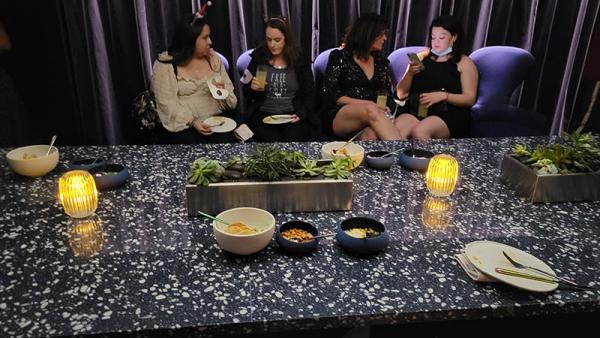 Looking for more on Scarlet Lady's libations?  Check out the full restaurant and bar menus.

Don't stress about making all of your dining reservations ahead of time
Whether you couldn't get the reservations you wanted, or you just forgot to make them, don't sweat it.  If you're flexible, walk ups are often available.  In our experience, if a restaurant was busy on a particular night, there was likely availability at another restaurant.  Ask the restaurant host about a standby list early in the evening, and keep checking the app for availability.  For the most part, we've either secured walk-ups, found success with standby lists, or found reservations as other guests have canceled them - sometimes just moments before the reservation time!  If you are sailing with a larger group, try and get your reservations in, or chat with someone at one of the restaurants on the day you arrive.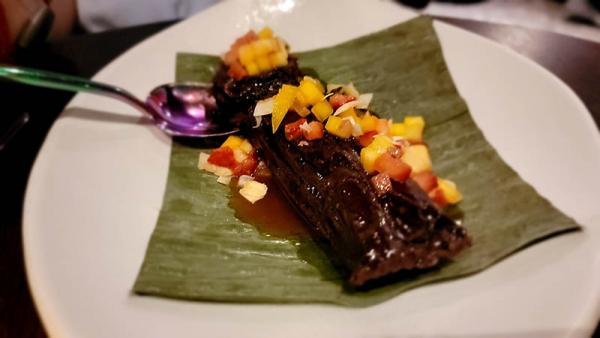 Do log into the Virgin Voyages WiFi as soon as you board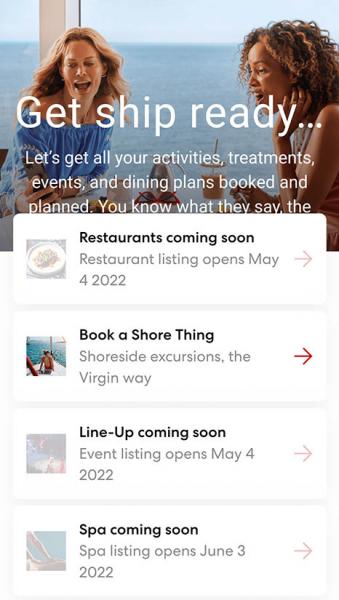 When Virgin first started sailing you could actually connect to the ship's WiFi at the port and start making reservations.  This seems to have changed, so be sure to connect as soon as you board.  Workout classes and entertainment cannot be booked ahead of time, so being the first to connect means you get your pick of times and the best chance to secure the exact reservations you want.
Sailors traveling in standard cabins can use the Virgin Voyages app to reserve dining 45 days prior to departure (60 days for those booked in Rockstar and Mega Rockstar Quarters). Shore Things (Virgin's term for excursions) are also bookable on the app prior to sailing (120 days for standard cabins, or 135 for Rockstar and Mega Rockstar sailors).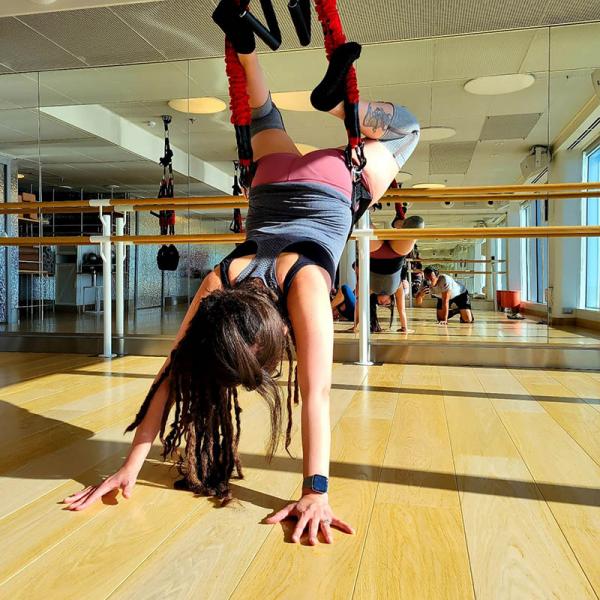 Don't miss the sailaway party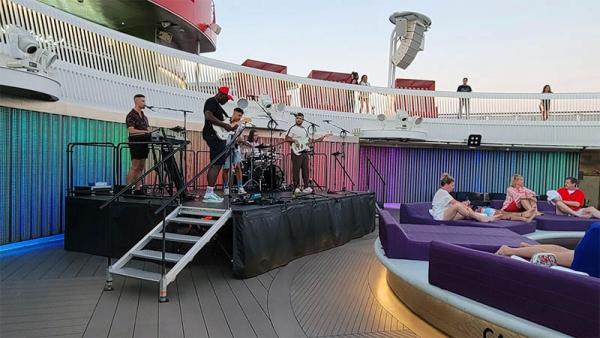 You may be ready for a deck party at sailaway, and this is another area where Virgin Voyages does things in a different way that came as a pleasant surprise.  Instead of a DJ or calypso band by the pool, on our sailings we enjoyed a live funk band while sipping sparkling wine.  What's better?  For the duration of the party, sparkling wine is complimentary and when you finish a glass, you are quickly brought another one.  As a bonus, Scarlet Lady's departure happens a little later than most, which means sailors either get to see the sunset over the horizon, or the beautifully lit Miami skyline at night.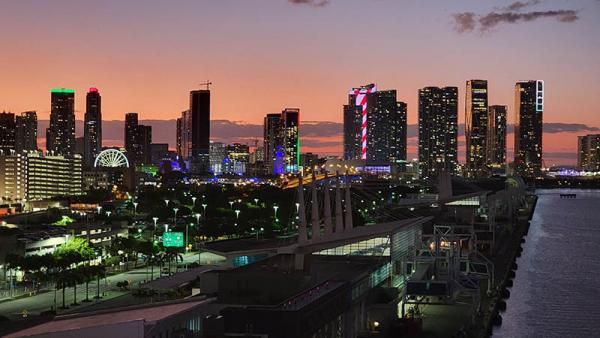 Do linger for a bit when you see something strange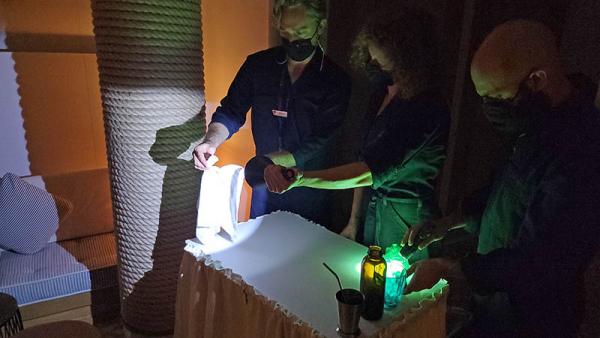 We truly enjoyed all of the unique entertainment options we got to experience on Scarlet Lady, and The Phantom Folktales Players (produced by PigPen Theatre Co.) completely blew us away.  Unfortunately, their contract has ended, but Virgin continues to dazzle with a variety of somewhat surprising events around the ship.  Maybe it's members of the acrobatic Duel Reality cast juggling and doing flips on Scarlet Night, or maybe you just happen to catch The Charmer enjoying a drink at the bar and he decides to show you some tricks.  Either way, if you see wandering performers, or anything a bit unusual, keep a keen eye and an open mind and you might get to witness something special.

Don't be afraid to sit up front at one of the sexier shows, Never Sleep Alone (NSA), even if you are not into audience participation
One of the best things about this adult-themed show is that it is highly interactive, and therefore, always a little different.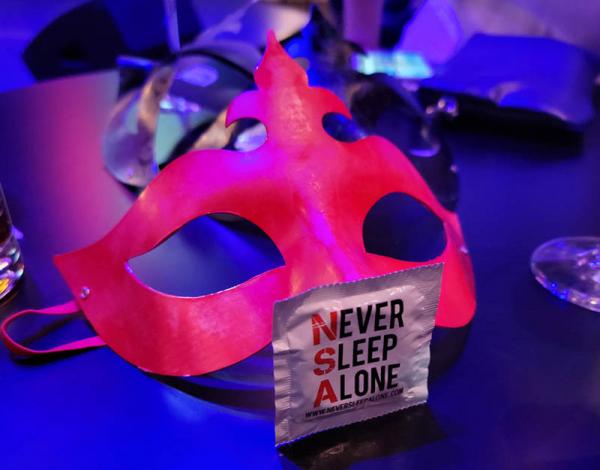 If my use of the word "interactive" makes you want to find the table furthest away from the stage, allow me to reassure you that there is absolutely nothing to worry about.  Before the actual show starts, two performers that assist the show's host will talk to each audience member as they sit down and ask them to rate how adventurous they feel on a scale of 1 to 10. They write the answers down so no one is pressured (or even asked) to go up on stage if they don't want to, regardless of where they sit.  This, like the grog walk, is a great example of Virgin excelling at the social aspect of cruising.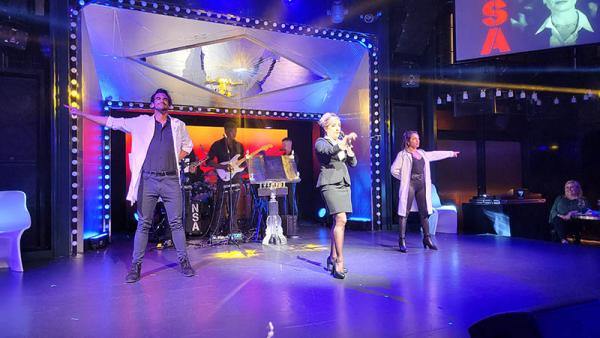 Do prepay your Bar Tab
On Virgin, your Bar Tab is like onboard credit for drinks.  You can pay as you go like any other line, but if you know you'll be spending at least $300 at the bar, there is a way to save some cash.  For every $300 you prepay before your cruise, you'll get at least $50 in bonus Bar Tab.  This amount is sometimes increased with promotions so you can save even more.  The easiest way to do this is to have your travel agent handle it. The same awesome people at TouringPlans Travel who book our trips can help you with this.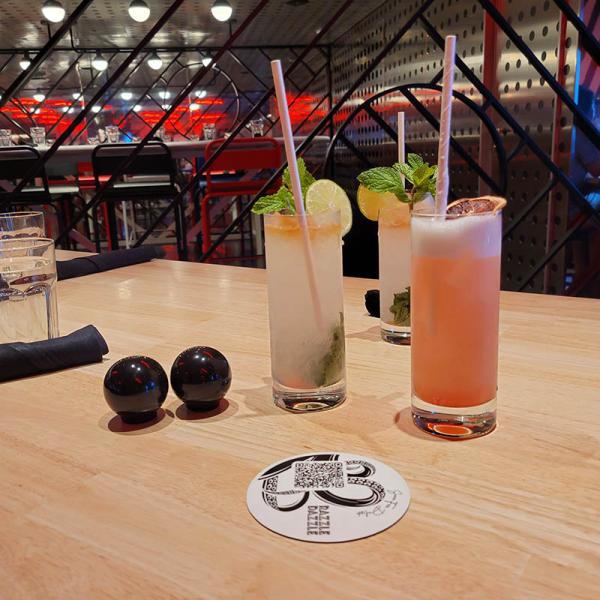 More Virgin Voyages Info and Tips
This list just scratches the surface when it comes to what Virgin has to offer.  Fortunately, we have much more to share:
The best way, however, is to let us help you.  With the assistance of our travel partners at TouringPlans Travel, you can join us onboard! Come along for CruiseHabit's Virgin Voyages Group Cruise in December of 2023, and we will show you how to make the most of what Valiant Lady has to offer.  You'll also be able to take advantage of exclusive special events and savings.  We'll also be sailing with KidFreeFebruary.com, another great chance to enjoy some extra perks.  Want to book right this second?  Book on Virgin's site right now with this link and one of our travel partners will reach out to help ensure your trip is in ship shape.