Author: Bill April 29, 2022, Updated: April 30, 2022
Some of our five regular readers may have noticed that lately it's been a bit more quiet on CruiseHabit.com, so make sure you keep reading, because we've been sharing a lot but you may have missed it.
Right now we're on Scarlet Lady, and make no mistake this is a research trip.  By that, I mean we love sailing Virgin Voyages and couldn't stay away.  This is our third cruise in a month, though, and we've started sharing our experiences in a new way: vlogs.  I've realized that while we'll continue to share lots of information on CruiseHabit.com, sometimes all the best typed-out adjectives are no match for a video of how we spend our days cruising.  I want to share the cruising experience on different ships and in different ports, in a way that you can feel.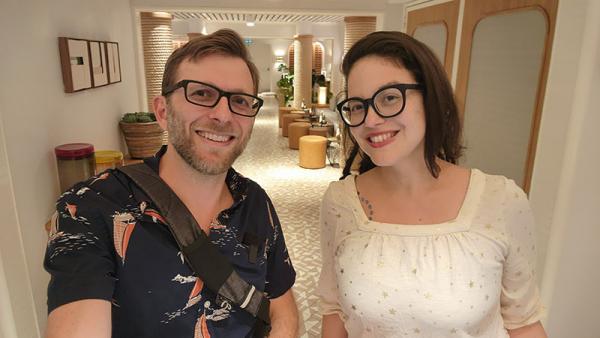 This means that if you don't already subscribe to the CruiseHabit YouTube channel, you absolutely should.  It doesn't cost a thing, it doesn't hurt, and it will make you taller!*  If you are already subscribed, be sure to click the bell next to the "Subscribed" button so you are alerted when we post videos and go live.

If you want to see the type of videos we'll be doing, check out our videos from a recent short cruise on Oasis of the Seas.  We'll be doing the same type of vlogs from Scarlet Lady, and I honestly can't wait to see what folks think, because I know there are still a lot of questions about Virgin Voyages.  If you decide you like it, then join us when we're back on in July for our group cruise!  More info about that sailing at VirginVoyagesGroupCruise.com.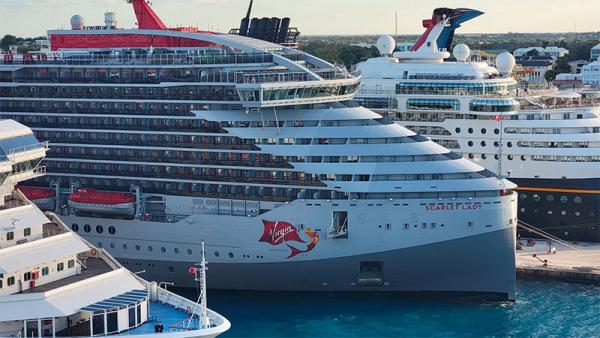 If there is something you'd like to see, feedback about this new format, or anything else you want to know, please reach out in the comments! 
*not really